Top 10 Topics My Sons Are Bickering About
by Gina Valley
They say children help you live longer. I say it just feels longer.
Take yesterday afternoon, for example.
Please, take it.
I had planned a relaxing afternoon for our family. Unfortunately, I neglected to consult the Calendar Of Childish Insanity prior to making my plans.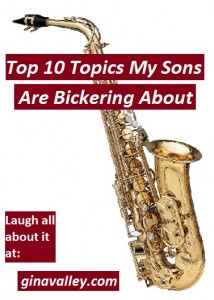 If I had consulted it,