Top 10 Signs My Kids' Schools Are Closed Today
by Gina Valley
My kids don't have school today.  I have no idea why.
One of my kids told me that it's National Squirrel Day, but I don't think that's it.  After all, I can clearly see the squirrels in our backyard, and they don't seem to be taking the day off.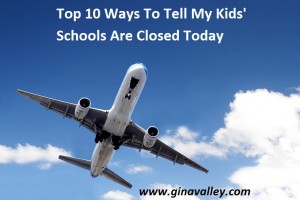 But,