I Don't Want To Know!!!
by Gina Valley
We are an over-informed, over-sharing society.
I got a text and an email telling me that my package shipped & will arrive tomorrow. Even with that double notification, I'm still presented with the ability to click the "track your package" button to see that my package shipped and will, in fact, arrive tomorrow.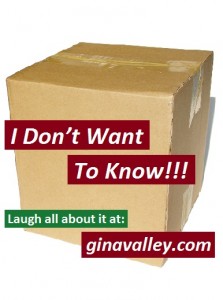 You'd think I was keeping tabs on plutonium or something,