It Was Kind Of A Quest
by Gina Valley
We just spent hours rehabilitating our kitchen trash can.
Yes, it's old.  Yes, it's dented.  Yes, it's scratched and the lid doesn't close right and the foot pedal came off.  Yes, it's really beyond repair.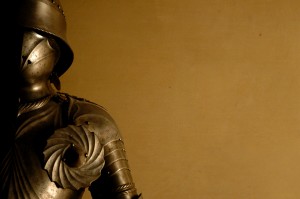 But, we can't buy a new one.
We just can't.
We can't afford it.  It costs too much.