THIS Is Why Some Animals Eat Their Young!
by Gina Valley
My life always goes according to plan.
I'm just not sure what the plan is, or who made it.
But, I know someone must be planning it.  Stuff doesn't get this messed up without forethought.  I'm sure of that.  I think.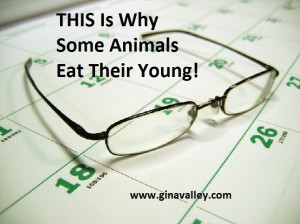 I decided to take a nap this morning.  I'd like to say I decided that because I was exhausted.  I haven't slept through the night for 3 or maybe it was 6205 days, I lost count.  But, truthfully, I obviously decided to take a nap because I'm out of my mind.
I'm a parent.  I know better.  There is no sleep for the weary.  Especially the weary with children.
My pack was all dispersed to its various educational fonts for the day.  Only Son#1 was home, and he was busily, and perhaps most importantly, silently researching a new job (he hates one of the ones he has currently).
I was in my bedroom, staring at our bed, and considering making my half, just to mess with The Professor.
The Professor makes our bed every morning.  Most of the time that makes sense, as I get up hours before he and our offspring do, and I don't care if the bed is made.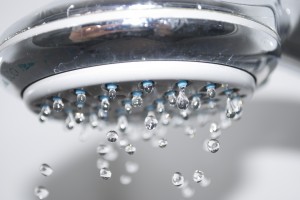 But, once in a while I will sleep in.  And, by "sleep in" I mean, of course, "oversleep."  On those mornings, I wake in a panic to the sound of The Professor in our shower, and no sounds of children getting ready for school, and find myself alone in our half made bed.  That's right, "half made."
The Professor always makes our bed when he gets up, whether I am still sleeping in it makes no difference to him.  Somehow he manages to smooth and tuck the covers around me, his very light-sleeping wife, without waking or even realizing he should wake me.
So, I was standing there giggling to myself about how confused The Professor would be to come home and find I'd made our bed (dumb stuff seems funny when you're sleep deprived), when it occurred to me that I had just enough time to take a 90 minute nap.
Realizing that I could get a nap and mess up the bed at the same time was too good an opportunity to miss.  So, I decided to take a nap.  Son#1 had driven carpool for me that morning, so I was still in my jammies, making the transition to napping even easier.
I needed to be up in time for an important conference call, so before I lay down I was careful to set the alarm on my phone to wake me up in 90 minutes.  I've overslept and woke up holding my phone  before, because I dozed off before setting that alarm. This time I completed the process while still vertical.  Not my first time at this rodeo.
My plan to wake up securely secured, I snuggled deep into the covers, and prepared to board the plane to Dreamland.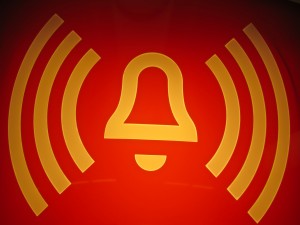 Naturally, this triggered some sort of disturbance in the universe, and somebody's dog started to bark.  I waited, hoping the owner would take care of whatever need his furry friend had, but the barking continued.
10 minutes into my planned time of blissful slumber, that canine continued to maddeningly yap away.  It seemed to get closer and closer the harder I squeezed my eyes shut and tried to ignore it.  It almost sounded like it was in our backyard.
Suddenly, my eyes popped open.  I'd had an epiphany.
It was in our backyard.
It was our girl puppy.
As offspring are apt to be, Son#1 is completely immune to annoying sounds, such as a puppy barking at a door 20 feet away from him.  I provided him a gentle, motherly nudge by screaming, "Let the puppy in!"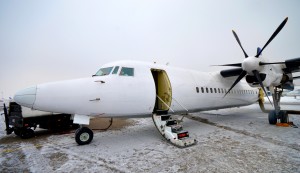 I heard the door open and close, signaling that our cute, crazy canine had re-entered our abode, where she would undoubtedly be happy and silent for the duration of my now 80 minutes of nap time.  Oddly, the memory of her yapping continued to replay in my head, keeping me from boarding that ever waiting flight to Dreamland.
I was unable to figure out why I couldn't get that sound out of my mind, until I realized she was still barking.  Again, I provided Son#1 with an ever-so-gentle reminder that our puppy was behaving in a less than totally nap inducing manner.  I screeched, "What is the matter with you?!?!  I'm trying to sleep.  Shut her up!!!"  And, then, I politely added, "Please," because I'm sure that cancelled out the memory of my screaming tizzy.
I was then treated to a Son#1/girl puppy duet.  She would bark.  He would holler.  She would yap.  He would cajole.  She would growl.  He would order.  She would whine.  He would bribe.  Then, they would repeat the entire overture.
I'm not sure who gave up first, but eventually all was quiet on the downstairs front.  I could almost feel the steps leading up to the door of the plane to Dreamland under my feet.  A quick glance at the clock told me that my flight would have to be a maximum of 50 minutes long, but I knew each of those 50 minutes would be glorious.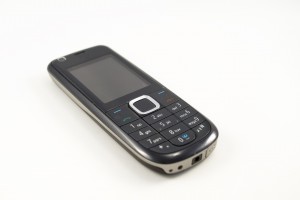 Apparently, I boarded that plane in record time because when I was thrown off it by my ringing phone, I saw that less than 10 minutes had elapsed.   As I saw it was Daughter#1's school calling, I'm a bit embarrassed to admit that my first thought was "Someone better be bleeding from the head."
They weren't.
Daugher#1 was apparently suffering from a rapid onset headache, which the fully awake me would have realized was in fact an "I hate history and don't want to go" headache.
But, the sleep deprived, still groggy me failed to make the proper evaluation (bogus headache) or to give the proper message ("haul your about-to-be-grounded-rear to history class before you miss one more minute of it, or I'm going to post that picture you hate so much of you dressed as a ninja flamingo on your Facebook page AND dedicate it to that guy you have a crush on").
I heard someone who sounded just like me answering my daughter, "Ok, honey.  I'll come pick you up."
After I hung up, I realized that I, in my old flannel jammies, with my out of control hair, looked more like a mad scientist than a responsible person listed on my daughter's approved pick up from school list.  Fortunately for me, Son#1 was dressed for the day, possesses a valid driver's license, and is also on my daughter's approved pick up from school list.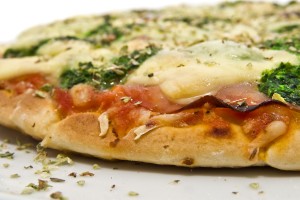 I hollered down the stairs that I would give him a million dollars or buy him lunch if he would please go pick up his sister for me.  He decided to go with the lunch.
I decided to go back to finish my nap.  I still had nearly 40 minutes of napping possible.  That's like 2 of those 20 minute power naps Oprah or Dr. Phil or somebody recommends.
I was just slipping into that semi-conscious, pre-sleep mode when my phone rang.
I may have growled.
That may have scared the puppy, who had followed me up to my room, and settled on the floor at the foot of our bed. She may have knocked over a stack of The Professor's books as she raced out of our room.
It was Daughter#1 calling.  She was with Son#1 in the parking lot of her school.  She wanted to know if I could come pick her up, because Son#1's car had a flat tire and she didn't want to "just sit there" while he changed it.
I told her that she did not have to "just sit there," because she was welcome to either help him, or to walk the 3 miles home.  Totally her choice.
She was not happy with her choices.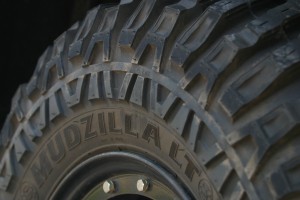 I told her to put her brother on the phone.  When she did, I suggested he call the auto club to have them change the tire.  He said that it'd be faster to do it himself.
I did not care who changed the tire.  I just wanted to sleep.  I was tired.  And, I was rapidly running out of napping minutes.  I still had 30 minutes.  I flopped down on my pillow, preparing to board for a quick jaunt to Dreamland.
I swear my head had not even hit the pillow when my phone rang again.  I don't know if I growled.  I might have.  The puppy was long gone.  I'm sure I at least whimpered.
Son#1 was calling to tell me that he was done changing the tire.  That would have been great news, if the reason he was done had been because the tire was changed.  But, it wasn't.   He was done because 2 of the wheel bolts had sheared off.
He'd called the auto club, and he was wondering which mechanic to have his car towed to, as even the auto club guy couldn't get the bolts off.
I texted him the address to give the auto club tow truck driver, and told him that I'd pick them up at the mechanic's.
I looked wistfully at my clock, and saw that I still had 20 minutes before my nap, which had never really started, was scheduled to end.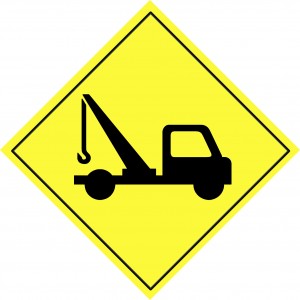 I quickly dressed, and raced to the mechanic's, hoping to get there before them, partly to handle the details and partly in hopeless pursuit of a 5 minute nap in my car.
Predictably, the tow truck pulled up as soon as I reclined my seat.
After I'd finished talking with the mechanic, my kids followed me back to my car, with its seemingly decadent 4 functioning wheels.
Thoughts of a nap were just a distant memory then.  I'd even had to push back my conference call, due to my meet up with the tow truck.
As we walked, Daughter#1 said to me, "Your eyes look really red and puffy, Mom.  You should take a nap."
This is why some animals eat their young.
Laugh Out Loud!
-gina
Ever have one of those Murphy's Law kind of days?  Do you sometimes feel the universe is conspiring against you?  Shoot me a comment.  I'm looking forward to hearing all about it.