Always Use Protection
Oh, yawn!
Getting moving the morning after Halloween is always tough for me.  The combination of excitement, junk food and chaos tends to cause me to be exhausted and scatter brained (Yes, I mean more than usual, so just hush up about that).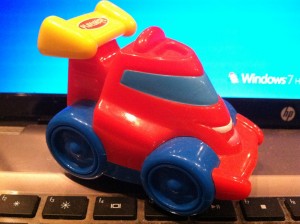 It is doubly tough for my pack.  Getting them up for school is a nightmare.  They're tired and unmotivated and have undoubtedly forgotten what they needed to do the night before.
Or have they?
This morning as I shuffled down the hall to my office in the still dark morning hours I was having trouble remembering what I was supposed to do first.  I went with "switch on the light in my office."  That helped make things clearer. One thing in particular.
My new bodyguard had arrived.
Clearly, in the midst of all the hubbaloo last night, someone had remembered what they were supposed to do, and had done it.
I couldn't help but smile.
For Throwback Day this week I want to revisit when my first bodyguard arrived.  My two youngest sons have long been the administrators of this vital support function in my life, and I don't know how I would work without it.
A couple years ago on a Wednesday evening, Sons #3 & #4 came to understand that after they went to bed at night I would stay up to work.  I'm not sure they understood then, although I'm reasonably sure they do now, that I need peace and quiet to write.  Certainly, it will be years, probably not until they are parents themselves, before they will understand that I'd rather give up my sleep for that peace and quiet than give up my time with my children.
But what I know they did understand that day was that their mommy was up alone in the sleepy, dark house in the middle of the night.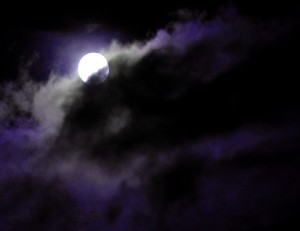 This was, and to some degree I suppose still is, a scary concept to them.  When they wake up in the middle of the night they find it a frightening thing. So, loving sons that they are, they wanted to protect their mommy from the dangers of the night.
They scampered up to their room, and much inaudible discussion ensued.  A few minutes later they returned with a Lego peg-legged pirate, complete with sword and pistol. He (I'm quite certain he was a "he") looked quite rough and tough and burly, as one would expect a Lego pirate to be.
They handed me their little plastic treasure and explained to me that he was to sit on my laptop computer.  "He's to keep you company, and to keep you safe," Son #3 had explained.  "So you won't be lonely…or scared," Son #4 added….
…. But, one night when I sat down to work Pegleg was nowhere to be seen….
….I had to know what had happened to Pegleg!….
Click on over to My Bodyguard's Assault Cannon Is Bigger Than Yours to find out what happened to Pegleg and for some laughs.
As always the extra click counts as cardio.
The picture above of the red truck is this week's bodyguard.  He doesn't have a name, but if you look carefully you will see that he is sticking his tongue out.  Gotta love a bodyguard with attitude.
Laugh Out Loud!
-gina
Does someone do something to protect you?  What brings you comfort when you are alone?  Shoot me  a comment.  I'm looking forward to hearing all about it!