I had trouble making the chicken for Sunday dinner this week.
My Sunday chicken is a staple in our home.  The sauce is simple, but yummy.  A white wine and chicken broth reduction.  The slow cooking produces tender, moist chicken.  My pack loves it.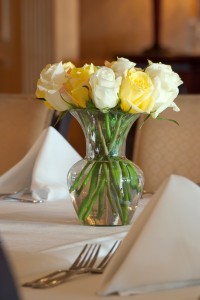 Most importantly, its light color makes cleaning the linens, the dishes, and, most importantly, my pack a snap.
The color issue is why my Sunday red sauce and pasta got bumped to Saturday after I became a mom.
Granted red sauce and pasta is a bit faster to prepare, as I make the sauce and meatballs in big batches every few months and freeze them.  But, Monday morning goes much better when Sunday night does not include trying to scrub red sauce stains off of my littles skin and out of their hair.
We've been a white-sauce-on-Sunday kind of family ever since our first little arrived.
It sort of signals the start of, and sets the tone for, the new week.
Usually a good thing.
This week, not so much.
The recipe is ingrained in my head.  I could probably make it blindfolded, if my pack didn't have a policy to never put anything away in the same place twice.
I always have all the ingredients on hand.  I stock up on chicken when it's on sale and keep it in our freezer.  Everything else is found in my pantry or growing in a pot on our patio.  I use whatever vegetables we have in the fridge that day.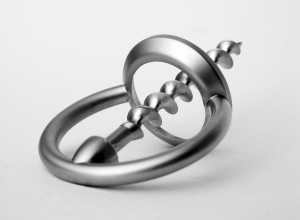 The most important ingredient is the wine.
I put wine in almost everything I cook, so I keep a good bottle of red and another of white on hand.  My family thinks I'm joking when I say that as long as we have the wine, we don't have to have the chicken.  I'm not.
A brand new bottle of white wine was on the counter, ready to open to make the sauce for my Sunday chicken.  I'd used the last of the previous bottle making gravy a couple nights before.
Our corkscrew was, surprisingly, in the correct spot in the correct drawer.  It twisted easily into the cork. I gave it my standard tug, and was surprised at how easily the cork gave way.  Clearly, the Food Network would be calling soon.
Then, I noticed a teeny, tiny glitch in my wine opening process.  It seems that the cork was so easy to pull out, because the cork didn't pull out.  Instead, the corkscrew had remained in the cork, and I had broken off the handle of the corkscrew.  Who says working out doesn't pay off?
Of course, now that I'd "Hulked" the corkscrew into brokenness, I couldn't pull out the cork.  I tried pulling on the piece of metal sticking out the top of the bottle, but I couldn't grip it well enough.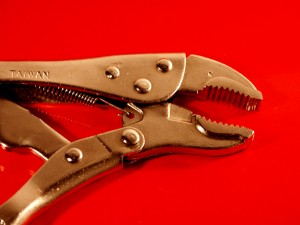 My 11 year old brought me some locking pliers to pull it out.  I tried.  It almost worked, but at the last second the cork broke in half, leaving half of itself well into the bottle, still effectively damming the flow of wine.
Excellent.
I started a totally different flow of whine.
I considered ordering a bucket of fried chicken, but settled instead on being a borrower.  I sent my 11 year old over to our neighbor's to borrow a cork screw.  That ought to give them something to giggle about for the week.
Theirs was much sturdier than ours and worked great. I got the cork out of the wine, and the wine out of the bottle and onto the chicken.  I seasoned.  I stirred. I put the lid on.  I turned down the heat, and warned my household members not to take the lid off, lest they ruin my hard-wrought chicken victory.
Resting assured that my Sunday chicken dinner was on its way to becoming the gastronomical delight that it always is, I went up to my office to get in a couple hours of work while my pack headed to the park with their dad.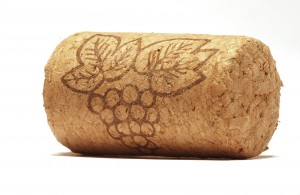 As calm waved over me, wine-opening stress long gone, I began to smell the aroma of the chicken cooking.  My head began to clear.
Thoughts were completed.
Words flew from my fingertips.
I typed the date on a finished piece, and had an epiphany.
I realized I was a bit premature in making my Sunday chicken dinner.
Being that it was Saturday.
Laugh Out Loud!
-gina
Have you ever made a doozey of a day-of-the-week goof?  How do you like your chicken? Shoot me a comment.  I'm looking forward to hearing all about it.