I took two of my sons with me to the gym today.
They wanted to go.  I should have realized that was a bad sign.
I've been wanting to take them with me for a while now, so I could teach them how to use the equipment correctly.
So they would be safe.
So they would be knowledgeable.
So they would not need to go to the Emergency Room.
It seemed like a good idea.
The only problem was they didn't seem to realize what a truly horrible place the gym is.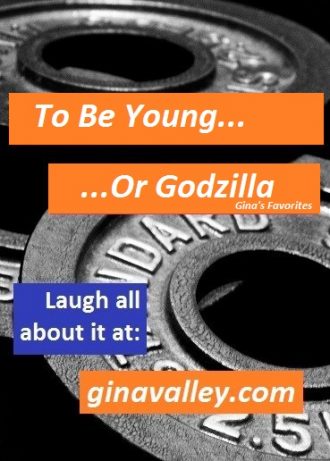 They had a great time.
I tried to explain to them that it is not a fun playground, no matter how much fun they thought they were having. I reminded them that gyms are such accursed places that they put them in prisons.
They are, apparently, too young to realize that the elliptical trainer is not a fun racing simulator, but actually punishment  for years of starting dinner with Oreo's instead of salads.
They thought weighing themselves on the super accurate, right-there-in-front-of-everyone scale was a hoot. They even tried standing on it in different ways in an effort to make themselves heavier. Heavier.
I wouldn't weigh myself on that scale even if there was a blackout and everyone in the gym was blind.
They weren't the least bit self-conscious or uncomfortable, as they climbed onto the leg press machine, despite needing to contort themselves into what appears to be a gynecological exam position, with their knees nearly in their ears.
I blush every time I use that machine. They laughed and discussed whether tooting would provide them with enough jet propulsion to lift another 20 pounds (I've been victim to their tooting. It could easily lift another 40).
I came home feeling like I was dying and wishing I could take a nap. I wondered if I could just melt into our sofa.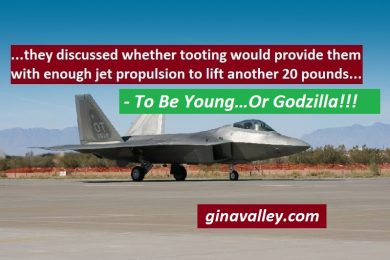 They came home energized and ready to go for a run. They jogged around our block twice before coming into our house.
I was too tired to even mix my protein drink.
They made it for me, and then dashed out to re-arrange our garage. They were excited about doing some more lifting.
I could hear them laughing and joking as they moved around the heavy boxes and tools.
When they came in, they asked me if we could go to the gym again tomorrow.
Before school.
When it opens.
At 5:30 AM.
I think this is why Godzilla steps on young people.
Laugh Out Loud!
-gina
Do you have any overly enthusiastic gym-mates? Do your children like to work out? Does lifting a fork full of food to your mouth really burn calories?  Shoot me a comment. I'm looking forward to hearing all about it. And, I can't get off of the sofa.
Photos courtesy of 
Dreamstime.com
 – Used with permission. This post originally appeared right here on ginavalley.com titled Oh To Be Young…Or Godzilla!!!
on February 9, 2015.