I guess if I was a better mom I would have known my kids had Monday off before Sunday afternoon.  And, I suppose on some level I did know. Unfortunately, it wasn't on the "put it on the calendar and plan for it" kind of level.  Nor, was it on the "reschedule meetings and finish columns ahead of time" level.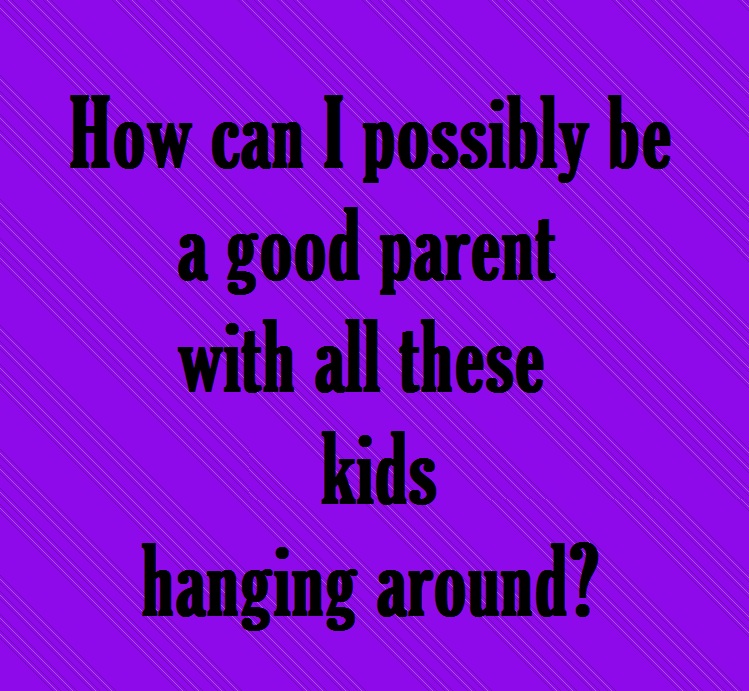 Thinking back on the blur that was this past week, I do vaguely recall glancing at a neon orange flier that said something about the kids being off Monday for MLK day and Friday for a Teacher Prep day. 
But, as I recall, I had immediately launched into a monologue about, as a former teacher, understanding their need for prep time, but when the heck is my parent prep day?  How come I don't get to send in a bright orange flier informing their teachers that my children will be attending school next Saturday because I have scheduled a parent prep day?  Heaven knows I need it.  I haven't been "prepped" properly for anything since I was in the 4th grade.
Apparently, my monologue had served not only to generate even more of the near ever-present flow of eye rolling from my children, but to also distract me from the fact that Monday would also be filled with together time.
How can I possibly be expected to be a good parent with all of these children hanging around here with me instead of in school where they belong?
And, it isn't that I don't like to spend time with my children.  We certainly could use the extra day off from school to attempt to catch up on homework, locate AWOL textbooks, and get the laundry done, not to mention just hang out, play, and breathe together.  We definitely need the time.
The problem is that I am a schedule driven person.  I have a plan.  I'm not saying it's the best plan, but it's the plan I have.  And, I am bound and determined to try to follow through with it, no matter how many problems it creates. 
Surprise days off mess up the plan.  I need the plan.  I cling to the plan.  How am I supposed to get anything done if the plan is disregarded?
I update my calendar on Friday for the following week.  I like to be prepared.  You can see how that runs kind of counter-intuitive to parenting.  I think that is why God sent me a pack.  I needed to work on my spontaneity issues.
I usually prefer to plan spontaneity well in advanced.  My kids don't know, but all of those last minute, exciting ice cream runs, movie screenings, and amusement park days are only last minute to them.  It's not a miracle that we just happened to have everything we need in the car.  I planned each of those spontaneous outings weeks in advance. 
They like a surprise.  I like to make sure there are clean, well-stocked bathrooms.  It's a style thing, really.  Mine leans more toward the logical.  Theirs leans more toward insane chaos.  I'm eternally hopeful that we will one day meet somewhere toward my side of the middle.
Nonetheless, the whole pack will be home tomorrow.  Ready or not, heavy on the not, they'll be here for the duration.
So, what will we do on this surprise day off?  I don't know.  Maybe we will start it off by accidentally sleeping in until noon.  I better schedule over-sleeping on my calendar right now, so I can plan for it!