Why We Need The Morons
by Gina Valley
I didn't stab anyone with a fork in the middle school parking lot yesterday.
I think I deserve a prize for that, because there were several candidates who were more than qualified to receive a forkus to their neckus.
But, in hindsight, I'm glad I didn't mete out that well-deserved punishment.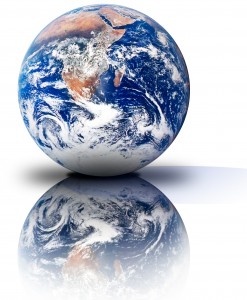 Perhaps, justice would have been served.  But, at what cost?  Maybe those moron drivers serve a purpose in the greater good.
Let's examine that, shall we?
Is it possible that what appear to be simply idiots behind the wheel are actually agents for the betterment of society?  I believe so, and here are a few reasons why.
Moron drivers in the middle school parking lot encourage physical activity in our children. Let's face it.  We are becoming the Pudgy Planet.  All of the other planets are making fun of us.  And, our kids have not escaped our over-gnoshing, under-jogging ways. My friend, James over at Dads Round Table, made just that point last week in his Childhood  Obesity is Going Global post (I don't know why, but that title makes me giggle).
So, maybe instead of judging these jalopy jockeys we should appreciate their contribution to our children's physical development.  After all, the bobbing and weaving our kids have to do to make it safely to the curb increases their agility.    And, we mustn't forget that the fear of death these dumb drivers inspire raises both our children's heart rate and their velocity, as they make their run from the car to the classroom, for an excellent cardio workout.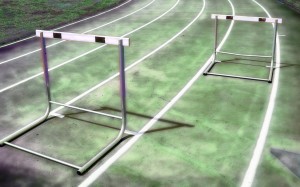 Moron drivers in the middle school parking lot increase the likelihood of winning college scholarships by our kids.  Jumping out of the way as a bumper is bearing down on him or her improves even the shortest child's vertical leap, and increases their chance at that college basketball or hurdling scholarship.  In these tough economic times, we need all of the help we can get to pay for our kids' college education.
Moron drivers in the middle school parking lot help my children to understand genetics. Just yesterday, when a moron driver nearly plowed over a dad escorting his daughter through the crosswalk and to their car, the dad, clearly a geneticist, chose to give all within earshot a genetics lesson.
Now I'm not going to use the exact…uh…scientific names the geneticist used, but essentially he pointed out that the lineage of the moron driver included a canine mother, and the combined genes of a blind, brain-dead, apparently promiscuous goat, and something he referred to, in what I think was its Latin root, as a Stu Pidass.   Where else can our children get real-time genetics instruction?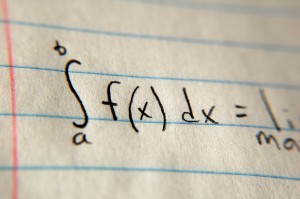 Moron drivers in the middle school parking lot encourage our children to develop advanced mathematical skills. Trying to determine which lane the moron motorist is going to drive the wrong direction down helps our children to develop problem solving skills. It also provides an opportunity for them to learn to apply those pesky probability problems to real life scenarios.   That alone is going to boost their scores on the SAT.
So, moron drivers in the middle school parking lot, please allow me to salute you.
By raising this fork.
And bringing it down.
On your hand.
Or neck.
Whichever.
Laugh Out Loud!
-gina
What is the deal with people being so careless driving around kids?  Or, driving in general?  Have you come across some world class stupid drivers?  Shoot me a comment.   I'm looking forward to hearing all about it.
Remember to hook up with an email subscription so you don't miss a laugh. Just click the box up on the right.  Don't worry – I promise to keep your email address confidential.
You can find more laughs about bad drivers and the honorary degree I've earned at my It's Not A Road, It's An Idiot Convention post. I'll meet you over there.  As always, the click to get there counts as cardio.