Last night I was zipping through my Facebook news feed (are we Facebooking together? If not, let's hook up) and I came upon a post on Dads Round Table by my friend over at The Rookie Dad that made me laugh.  Even the title made me laugh:  Sex and a Toddler.  My first thought was, "Well, that's not gonna happen."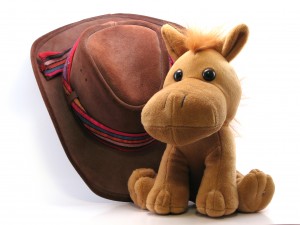 I've been to that rodeo, and I know how hard it is to complete your ride without the clowns rushing into the ring.
As I read the post I giggled knowing where his night was not going to end. Be sure to read it.  It's great fun – good example of how the best laid plans don't guarantee any laying at all.
So, as my mind was already headed down that obstacle ridden road, I figured for Throwback Day this week we would re-visit a couple of my posts about marital sheet dancing.  I don't know if either of them will give The Rookie Dad much hope in his quest for toddler-less tangoing, but hopefully they will at least give him some laughs.
First, let's grab some chocolate-dipped strawberries and a bottle of champagne, and head on over to my This Column Is Not About Having "You Know What" post.  Here's a bit of what you'll find over there: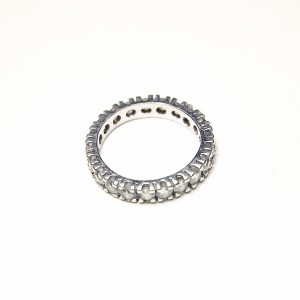 ….Why is it when you finally reach a point where everyone, even God and your mother, finally thinks it's OK for you to engage in "fellowship" with your beloved that that whole part of your relationship suddenly seems to become Mission Impossible?
Well, much as I wish I could give you some ideas on what will work well for successfully completing your fellowship transaction, I can't.  That's really something you & your spouse have to figure out.
But, I can tell you some things that don't work.
Please use this information to prepare yourself and to take evasive action.  Don't ask me how I know, but I know that you will not be able to complete fellowship successfully in any of the following situations:….
…..If the dog is in the house, you will not be able to successfully have fellowship.  Apparently, the noises of passion sound somewhat similar to the noises of distress, causing the ever-vigilant dog to hurl himself through the air in an effort to protect you from what he is clearly assuming to be an alien force.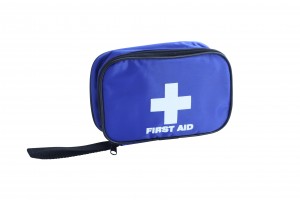 He will chomp down on the most obvious, first available part of the "alien" in an effort to save the lady, who provides him with food and a clean blankey.  The "alien" will need 6 stitches and a very soft chair for more than a week.
If your children are not at home you will not be able to successfully have fellowship.   Your mother-in-law, who ironically wants you to have more children, will call to have you settle the argument between her and your father-in-law about what year they purchased their refrigerator.
She will call repeatedly, leaving ever more panicky messages.  She knows you work from home, and, since you're not answering the phone, she will assume you have fallen and are lying on the floor in your kitchen with a broken neck, because you would not buy the non-slip rugs she told you that you should get at IKEA the last time you were there….
Click on over to my This Column Is Not About Having "You Know What" post for lots more fellowship failure scenarios.  I'll meet you there.
After you finish there, grab the whipped cream and let's meet on over at my Pre VS Post: Marriage Changes Us post to laugh about the way things are different after we exchange vows.  Here's a bit of what you'll find there:
….. His tweet didn't just make me laugh.  It made me think about how marriage changes us.  I'm not saying that's bad.  Not saying it's good.   Just saying it's different.
It's really different.
And, it's funny.
Pre VS Post Marriage: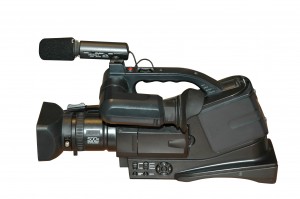 Video cameras in the bedroom
Pre – night to see who's the most adventurous
Post – night to see who is snoring and hogging the bed (credit to Jason on this one!)
She says "I'm hot!'
Pre – he tears off his clothes and jumps into bed
Post – he jumps out of bed and turns on the fan
His Gut
Pre – sucking it in every time she so much as glances his way for the duration of the date
Post – asking her to watch as he tries to push it out far enough to use it to operate the remote
Shaving
Pre – everywhere everyday just in case
Post – only the basics without a two day advanced warning……
Click on over to my Pre VS Post Marriage Changes Us post for the rest of the laughs.  I'll meet you over there.
And, remember, as always, the extra clicks count as cardio.
Laugh  Out  Loud!
-gina
What can you add to my list of definite fellowship fail scenarios?  What can you add to my pre VS post list?  I'm looking forward to hearing your ideas.  Shoot me a comment.