What Happened To My Dad?
by Gina Valley
My dad is a great dad.
He isn't a perfect dad, but who wants to hang out with someone perfect?  That's just annoying!
My dad's dad-ing is especially impressive because he grew up never knowing his own father.  He never had a dad.  He was raised by a single mother long before that became the nearly-hip thing to do it is now.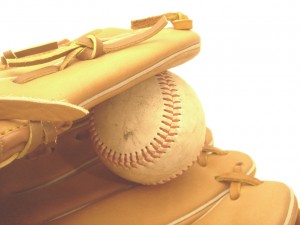 Great as he's been as a dad, he's really rocked the whole grandpa-thing.
My eldest child was his first grandson.  My dad had raised 5 daughters and already had 2 grand-daughters when my Son#1 was born.  I was looking forward to seeing how he'd handle this first male in our family.
He was very hands on with my son from the get-go.  He didn't hesitate to pick him and take him along to do whatever he was doing, even when he was very tiny.  While we were visiting at my parents' house, I'd turn around and my baby would be gone.
I surrendered to this take over fairly early.
I remember during one visit when Son#1 was only a couple months old I heard my mom saying to my dad, "You need to ask Gina." And, him answering back, "It's fine."  Then, she countered, "You need to ask Gina."  This was a conversation I'd hear many, many times over the next few years.
They went back and forth several times before I finally chimed in from the other room, "Mom, what does he need to ask me about?"
My dad answered, "She wants me to ask you if it's ok if I feed the baby."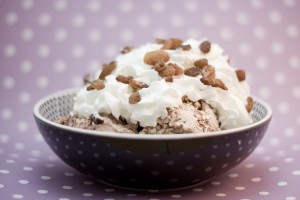 I laughed, "Yes, dad, of course, it's ok if you feed the baby."  I thought it was so funny that my mom was worried about that being a problem.
Then, I thought better of it.
"Dad?" I asked, "What are you feeding the baby?"
"Ice cream," he answered matter-of-factly.
I think that was my first eye roll as a mom.
Thinking about how my dad's parenting and grand-parenting are quite different made me decide to visit my Who ARE These People? post for Throwback Day this week.  You can read my Who ARE These People? post in its entirety below, or, for you hardcore readers, you can click on one of these magic links to read my Who ARE These People? post in its original location.
Either way, I'll meet you over there, and the extra click counts as cardio.
Who ARE These People?
I try to take my kids the 1400-ish miles to visit my parents a couple times a year.
But I can't.
We can go to their house.  We can visit the people who live there and look just like my parents.  But they are not my parents.
I don't know who these people are, but they are not my parents.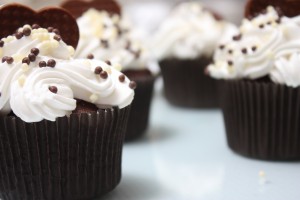 My mom never baked a "Cake of the Day," or, right before bedtime, or anytime for that matter, never encouraged us to "Have another big piece of cake or two to finish it up" because there'll be a new cake baked in the morning.  Today's Cake of The Day was chocolate, by the way.
My parents never let the dog sleep in our rooms, much less our beds.  Heck, our dogs were rarely allowed to hang out indoors at all.  I know my parents would never let their giant golden retriever beg for and receive food from the dinner table.  And breakfast table.  And lunch table.  And snack table.
My parents never said that we could "watch whatever you like" on TV, or "Let's watch another movie. You can sleep in if you're too tired in the morning."  I grew up under the impression that staying up late and sleeping in was a character flaw.  These people encourage everyone in the house to do it, and occasionally join in themselves.  Who are they?
My parents never loaded us into the car for a trip, be it to Grandma's house, Disneyland, or the mall, after 5:00AM.  Usually, 4:00AM was the goal.  We were told we "have to get an early start" so often that I thought it was a federal law.  These people scoffed at the idea of waking my kids before 8:00AM to start packing up our van for our trip.  "Let them sleep," they said.  "They're young.  They need to sleep."  What?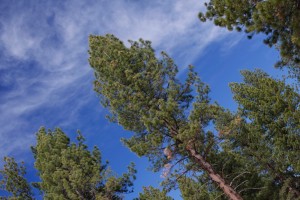 My parents would never hire someone to bring in a crane to remove a couple of the 150 foot tall pine trees in the forest in their "backyard" to make a better sledding run.  I believe we were told to "steer around" any obstacles in our path while sledding.  Steer around?  How do you steer around?  Does that mean bounce off? 'Cause that's what we did!
My dad would never make a tool for girls who don't want to touch the fish they just caught to hold up their quarry for a photo without having to touch the slimy, flapping thing.  I was told that slime was good for my skin and would keep them soft.  As I recall my soft hands stank for a week after each fishing trip.
My parents would never say that children shouldn't help with chores while they're visiting their grandparents.  I don't know who these people are who keep singing the "They're on vacation.  They don't have to help," refrain every time I tell one of my kids to take out the trash or to clear the table, but I know they aren't my parents.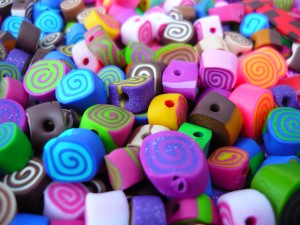 My parents would never have a candy dish they constantly refill throughout the day so as to ensure children had an unending source of sugar readily available to them.  I don't know who these people are who laugh about the trail of candy wrappers through their house, and say, "Isn't that Sweet?"  Isn't that sweet?  I don't know.  I'm too confused to think.  I remember candy wrapper dropping costing me candy privileges for a week when I was a kid.
They don't mind feet on the couch or toys everywhere, and just said, "We can vacuum tomorrow!"
Who are these people? And can I get that chocolate cake recipe?
Laugh Out Loud!
-gina
Did your parents disappear, too, when they became grandparents?  Shoot me a comment.  I'd love to hear all about it!