Unrememberable
by Gina Valley
I'm the worst at remembering names.
Faces I remember.
Phone numbers I have forever.
But, putting the right name with the right face.  Forget about it.  I'm the worst at that.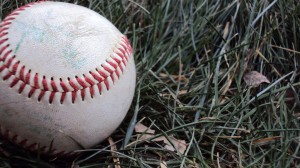 Ask my kids.
I'm not sure I even bat 500 with their monikers.
Not five minutes ago I called one of our puppies "Ryan" (my son's name) (the puppy's name is "Bear).  My error was pointed out to me by Ryan, who I then mistakenly referred to as "Matthew," his brother's name.
I think his eye-rolling was his way of saying, "I know you're under a lot of stress, Mom, so don't worry about it." Or, it might have meant, "I'm going to call the home now to see how soon they'll have room for you."  Hard to say.  Fine line and all.
I know that boxer who gave his kids all the same name has taken a lot of heat for it, but I think he may be on to something.  At least he always says the right name.  I wonder what he named his dogs.
I even try to use that memory trick where you say the person's name 7 times quickly in conversation with them after you meet them to imprint their name in your mind.  That doesn't work.  About the 5th or 6th repetition, I've already forgotten their name, and, without realizing it, I'm calling them the wrong one.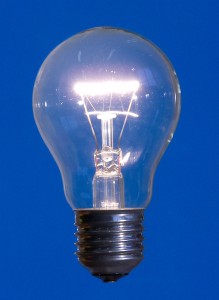 I often bump into people who know my name, and I often don't know theirs.
Sometimes it's just my poor remembering skills.  But, often times I've never known their name, as they know me through having read something I wrote or having heard me speak somewhere.   Naturally, this doesn't usually come up until well into the conversation, so I'm usually wracking my brain trying to figure out who I'm talking to, thinking I've lost my mind until then.
This morning I bumped into the mom of one of my kids' friends.  She's so sweet and always ready to help and always gets my name wrong.
When we met, she got my name right for the first couple months.  Then, she accidentally called me "Gloria."  No problem.  Not a big deal.  I pointed it out gracefully.  We both chuckled about how kids make us lose our minds (or at least the part of it we need to use).
The next time I saw here she called me "Gloria" again.  I thought she'd done it on purpose to be funny.  She hadn't.  We laughed about it.  No big deal.
But, as it turned out, I was "Gloria" to her from then on.
After a while I stopped correcting her because she was so embarrassed each time it happened.  It wasn't a big deal to me.  I knew she was talking to me.  I didn't worry about it.  In fact I kind of liked it.  It gave me a giggle and a reminder that I'm not the only name-challenged person in the world every time it happened.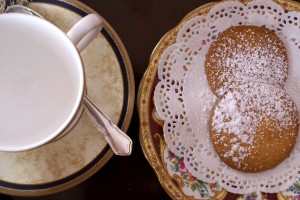 She was room mom a couple years ago for one of my kids.  Everything she sent to me about the class was to "Gloria," whether it was an invitation to the Mother-Daughter Tea or request for help with a fundraiser.  I always answered back, carefully putting my correct name in large, bold font.  But, I remained "Gloria" to her.
No problem.  "Gloria" is a nice name.  It's not actually my name, but it is a nice name.
I got so used to her calling me "Gloria" that on the few occasions when she got my name right, I didn't realize she was talking to me.
It's been just over 3 years now that she's been calling me "Gloria."
But, I think she's over it.
I was chatting with her this morning after my kids ran off toward their classrooms.   She introduced me to a mom who is new to our school.
I was shocked when she didn't call me "Gloria."
She called me "Elaine."
Laugh Out Loud!
-gina
How are you with names?  Are you good at remembering them?  Did your parents ever call you the dog's name?  Shoot me a comment.  I'm looking forward to hearing all about it.