Tuesday Tickles…Gina's Favorites
When was the last time you took time to relax?
If the old Sydney Harris adage "The time to relax is when you don't have time for it" is true, then it's way past time for me to relax, because I definitely don't have time for it.  I'm guessing that's true for you, too.
So, I'm taking time off to do just that.
I loaded up our van and hit the road with my pack.  We've been traveling along the west coast and having lots of fun.
This week my pack and I are at my parents' home, visiting.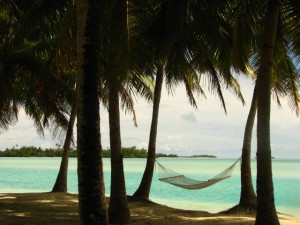 We're playing games and swimming and generally goofing off.  I have forced myself to reschedule all but the most essential of my work commitments, and am spending that time hanging out with my family and relaxing.  I've even taken a couple naps!
So, as I have planned to be busy being unbusy and unplanned, I've gone through my posts and queued up favorites to keep you in giggles while I'm hanging with my pack.
I hope you enjoy this Gina's Favorites.
And, I hope you stop and take time to laugh with your loved ones, too.
Thank you for reading and sharing.
Laugh Out Loud!
-gina
Since today is Tuesday, today's Gina's Favorites is one of my Tuesday Tickles posts Tuesday Tickles – cct. It has gems from some of my favorite funny tweeters.  You can read my Tuesday Tickles – cct post below in its entirety, or, for you hardcore readers, click on one of these magic links to read my Tuesday Tickles – cct post in its original location.
Either way, I'll meet you at Tuesday Tickles – cct.  You bring the chocolate.  I'll bring the laughs.
Tuesday Tickles
Complied by Gina Valley
I love to share giggles.
Here's some of the tweets that made me laugh in the last week.
Great tweets from great tweeps:
My son invented a new game last night. It's called, "Quietly climb into Mom & Dad's bed at 2am and pee all over Daddy". I lost the 1st game.

— Canadian Dad (@CanadianDadBlog) May 11, 2013
Started out playing Words with Friends and ended up with Profanity with Enemies. — Robyn with an I (@ICountBeanss) October 29, 2012
I'll call it a "smart phone" the day i yell "wheres my damn phone" & it says "i'm right here under your jacket" — Just J(@SmartAssBastard) March 3, 2013
Saw a guy with three lip ring piercings on the street today. Took everything in my power not to attach a shower curtain.

— The Mommy Catwalk (@MommyCatwalk) May 9, 2013
I would never physically hurt my children. I'm too passive aggressive. I'll buy them a trampoline.

— TheTweetParrot (@TheTweetParrot) May 23, 2012
Ugh. Too much junk food. Need greens.*picks out all the green Peanut M&Ms* — TayzillaMcSugarBoobs (@_TayTayJustine) May 6, 2013
I used to be good at sports. Then I realized that I could buy trophies.TA-DA!!!! Now I'm good at everything. — Luvs2Laff (@Luvs2Laff6) May 8, 2013
I never thought I'd be screaming No Means No at a six-year-old in Target.

— BADGE (@TheBadge) May 5, 2013
M: I can't access TwitterIT: We blocked twitterM: What am I supposed to do with this computer now?IT: Work?M: Who hurt you?

— DaBear (@astutenewf) May 7, 2013
Stop poking the cat's butt with your fork is something I yelled today. — Jennifer(@runawaycupcake) May 9, 2013
Just got a ticket for texting and driving. Actually, I probably got the ticket for saying "I wasn't texting you idiot. It's called tweeting" — Jeremiahde lakitchen (@Goofpoops) January 15, 2013
I was late to work because I was having car trouble.And by car trouble I mean I was sleeping and not driving the car.

— Benn(@Ilovelamp1979) April 30, 2013
My driver's side window stopped working, so I'm probably gonna starve to death.

— Cruz! (@nPhelendriqal) June 11, 2012
2nd time in 3 days my neighbor has mowed his lawn.I'll save him the trouble and spray roundup on his lawn over night.

— Brandon (@therookiedad) May 14, 2013
Have a great week.
Laugh Loud Out!
-gina
What makes you smile?  Where do you turn when you need a giggle?  Do you have a favorite tweeter?  Shoot me a comment.  I'm looking forward to hearing all about it.