Trying Out For The Olympic Cottage Cheese Team
by Gina Valley
Well, that's a record.
We've managed to spill the cottage cheese when it has been in our custody for less than an hour.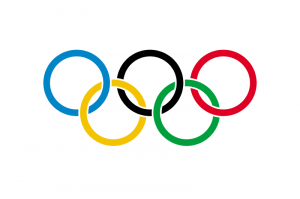 Actually, the safely seal was still on it.
Had the safety seal remained intact after the tumble from the top shelf of our refrigerator to the hardwood floor in front of it, the cottage cheese slurry flood that was released upon impact would have been prevented..
But, alas, it did not remain intact.
The integrity of the stay fresh safety seal was in fact compromised upon impact with the kitchen floor.  A curds n whey ooze than started, contaminating the newly washed rug (I wonder what the record is for keeping the rug clean.  A freshly washed rug actually is a scientifically known attractant of stain makers from spills and kids to dogs and husbands) and flowing over onto the wood floor beneath.
Ever try to clean up cottage cheese from a rug?  It ain't pretty, I tell you that.
Apparently our home induces suicidal tendencies in tubs of cottage cheese.  From the second a tub arrives in our home it seems to be its number one priority to jump off of whatever shelf in the refrigerator it's put on, and to plunge to its death, leaving plastic shards and gooey curds in its wake.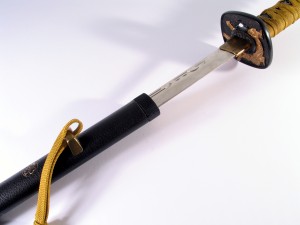 I wonder if I am buying Samurai brand cottage cheese without realizing it.
Usually, there's a child accomplish involved in this premature cottage cheese termination.   The child shoves something onto a shelf in our refrigerator.  I assume this is done to test the laws and tenants of physics, namely Newton's laws of motion, the most basic of the governing laws of physics.   The child's efforts quickly confirm that the law stating "for every action there is an equal and opposite reaction" still holds.
It does hold.
It always does.
We know this because in response to the child's inward shove toward the back of the refrigerator, an outward shove rises from the back of the refrigerator, propelling the shelf's contents on that side forward, unwaveringly causing the rapid and unfortunate egress of the aforementioned cottage cheese, which is, for some unknowable reason, always perched at the front edge of whatever shelf it's on.
So, we never eat cottage cheese.
Ever.
The only way we could eat it is to eat it off of our kitchen floor, and our kitchen floor is never one you want to chance the 5 second rule with.
Even though we never get to eat it, I have to buy cottage cheese.  That's how I was raised.  It would be wrong not to do it, even though I once went a month without buying it and I saved myself 8 loads of laundry.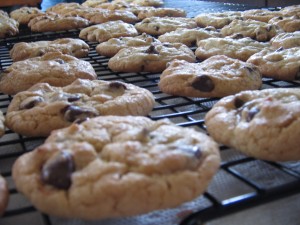 This never happens with the sour cream tub or the cream cheese tub.  Heaven knows the cookie dough tub is always empty by the time it makes it home from the store, so it never spills.  Heck, sometimes the cookie dough tub is empty before we finish loading the groceries into our car.
So, you might spot me near the dairy case at the grocery store today, in search of a fresh carton of Samurai cottage cheese.
Or, I might be out in my car with the tub of cookie dough, making sure that it can't spill when I get it home.
Laugh Out Loud!
-gina
Anything fly out of your fridge?  What kind of cookie dough do you like?  Shoot me a comment.  I'm looking forward to hearing all about it.