Top 10 Ways To Tick Off Your Cardiologist
by Gina Valley
Met my new cardiologist yesterday.  Gotta say, pretty rude.
Him.  Not me.
I was delightful.
I miss the cardiologist I met in that tiny town in Washington when my whole mystery ailment started.  I always get his last name wrong, but his first name is Romeo.  He was caring and patient, and he is the funniest person I've ever met.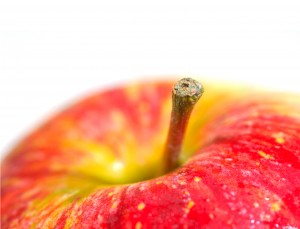 But, alas, Romeo is in the wrong state, and I need a local cardiologist.  I needed the first available appointment, so the luck of the draw in the cardiology department gave me…what shall I call him?…let's go with Dr. Rude.
Don't get me wrong, I'm sure Dr. Rude is a fine, well-qualified physician.  But, his bedside manner was beyond short and gruff.   Honestly, I thought he acted like a jerk.
Looking back on my appointment, I wonder if perhaps it's not Dr. Rude's fault he was rude.  After all, he did say I was young, 4 or 5 different times.  Granted, the average cardiology patient is twice my age, but I'll take whatever compliments I can get (he also said that I have a small neck.  I haven't decided if that's a compliment or not yet).
Maybe there's a reason Dr. Rude was rude.  Maybe he is really Dr. LotsOfFun, but his LotsOfFun demeanor has been hidden by some outside force.  Maybe someone, or lots of someones conspired to tick off Dr. LotsOfFun and changed him into Dr. Rude.
The more I thought about it, the more I was convinced that Dr. Rude was a victim of circumstance.  Perhaps of more than one.  Perhaps one of these 10.
Top Ten Ways To Tick Off Your Cardiologist
#10.  Bring a tray of fried ham and cheese sandwiches to share with the whole office.
#9.  Show up gassy.  With plugged sinuses.
#8.  Ask him if he could have helped the Grinch, if he'd a practice in Whoville.
#7.  Glue all of his tongue depressors together (why do they have those?  Is my heart in my mouth?).
#6.  Tap on your leg while he listens to your heart.
#5.  Give him a membership to The Bacon Of The Month Club.
#4.  Ask him if he picked a small organ to specialize in because he's lazy.
#3.  Phrase all of your answers in the form of a question.
#2.  Tell him he needs to strip and put on a paper gown before he begins the examination.
#1.  Put a kink in his stethoscope.
Laugh Out Loud!
-gina
Have you had an encounter with a less than enchanting medical professional?  How did you handle it?  Shoot me a comment.  I'm looking forward to hearing all about it.