Top 10 Reasons I DON'T Want To Be President
We're celebrating Presidents' Day here in the United States today.
On Presidents' Day we honor our Presidents' by taking a day off from school or work to spend time bar b q'ing bratwurst with our family, and shopping for new cars and mattresses.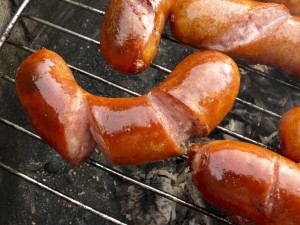 I don't need a new car or mattress, despite the fact that "prices this weekend are the lowest of the year!" so I'm going to celebrate in my own way.  Shocking, I know.
I decided to spend some time thinking about our Presidents. I even Googled a nice, chronological list of them all, complete with pictures, and everything.
But, much as I was trying to focus on their service to our country and on being all respectful and reverent and everything, my mind kept imagining myself as President.
I'd rock being President. Totally.  I've got just enough OCD and attitude to get things done.  I've got boatloads of compassion, but I take no guff. And, I've got teens and toddlers at my house. Terrorists? Members of Congress? Not a problem.
Even so, I do not want to be President. Ever. For  many, many reasons. Here's just a few:
#10.  I don't want to be President because I don't have any really good skeletons in my closet – Let's face it, the only thing worse than a really terrible skeleton is a boring one, and mine is loaded with boring skeletons. I mess up regularly. The nightly news could do a 2 year long series on it and still not cover everything. But, I haven't done anything impressively stupid or particularly bad. The whole attempt to embarrass me would be embarrassing.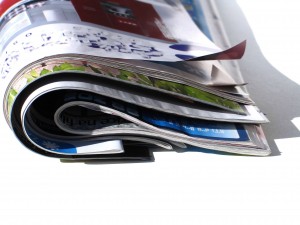 #9.  I don't want to be President because I don't always look great – It's bad enough that I have my own personal press core of 3 teenage daughters and 2 preschool nieces to criticize my every personal hygiene regimen decision. I don't need total strangers ragging on and broadcasting my eyebrow malfunctions and makeup failures.  That's what family's for.
#8.  I don't want to be President because sometimes I have to be alone – I don't care how easy they make it look in National Treasure for the President to sneak off into some underground tunnels for a few minutes alone, Presidents are never alone. If I don't have my alone time I get stabby, and no one wants to see a Secret Service guy walking around with a fork sticking out of his neck.
#7.  I don't want to be President because I like having the option to be naked outside – I'm not saying I'm gonna use it. I'm not saying I've used it in the past. I'm not saying I haven't. I'm just saying that I'm not ready to surrender that right for the rest of my life, and being constantly followed by press and protectors definitely takes that option out of the picture.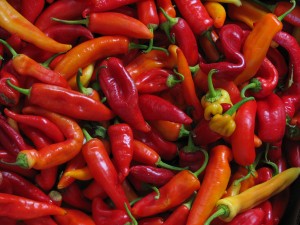 #6.  I don't want to be President because there'd be no more creative "fellowship" locations – I don't consider the hall behind the Oval Office to be creative, no matter what Bill says. Eight years (heck, yeah, I'd be a two termer!) is a long time to go without spicy fellowship. Too long. I'm just sayin'.
#5.  I don't want to be President because I blurt stuff out – Have you heard the moronic questions that reporters ask during press conferences?   Wouldn't take but a few minutes for a "What are you? Stupid?" or a "Is that the dumbest you can do or would you like another minute to try to get dumber?" to jump out of my mouth when I was supposed to be making nice with the press people.
#4.  I don't want to be President because I hate when anything is touching my neck – Can't stand to have anything touching my neck. So, I can't wear a dress shirt, and I don't think they'd let me wear just the tie for my official Presidential portrait. Although, I'd rock that look.
#3.  I don't want to be President because I don't like to fly in big airplanes – I don't mind the little ones.  But, I've dated airline mechanics. I've had physics. It's a miracle those jumbo fliers get up at all. No way do I have confidence that they'll stay there and glide in for a gentle landing at the end of my journey. I couldn't confidently climb on board Air Force 1 unless I was sedated or it was traveling on the ground, no matter how many zombies or aliens were after us.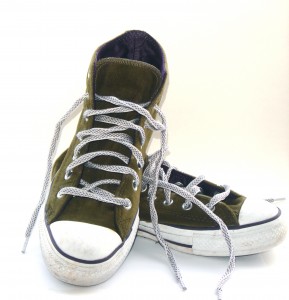 #2.  I don't want to be President because I don't own any sensible shoes – I have very high heels. I have cool sneakers. I don't have much in between those two. I have nothing that would be appropriate for that photo op of me dashing down a White house corridor on my way to a vital cabinet meeting.
#1.  I don't want to be President because my dog is dumb – My dog isn't bright enough to not take off running across the White House Lawn as soon as he's let out for…uh…personal time, and he's not smart enough to find his way back from the Rose Garden. My kids would be devastated.
It really is a terrible, thankless job.
It's almost as bad as being a parent.
Laugh Out Loud!
-gina
Are you glad you aren't President or are you itching to try out that house on Pennsylvania Avenue?  Shoot me a comment with your thoughts.   I'm looking forward to hearing all about it.
Photos courtesy of 
Stock.xchng
 – Used with permission.