Does My Tongue Look Big To You?…Gina's Favorites
Since our family is in its frantic last minute preparation stage for our upcoming road trip, I figured my Does My Tongue Look Big To You? post would be a great way to share some related giggles this week for Throwback Day.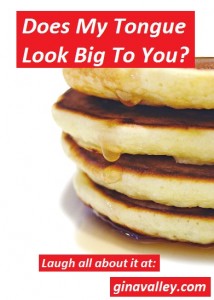 Laugh along as we travel with this Gina's Favorites post.
Does My Tongue Look Big To You?
We're visiting my parents this week.  Somehow we were able to get packed and out the door in a record short preparation time.
The road, however, was not short at all.
But, we did have some giggles and other noteworthy occurrences along the way.
We were almost all of the way out of our driveway before someone asked to stop for food.  It's important to note that we completed a full, hot breakfast 15 minutes before the ignition was turned.
What is it about climbing into a vehicle that instantly creates an intense desire to eat?  Sometimes we feel the need to stop for burgers on the way to pick up pizza for dinner.  It must be caused by some chemical the upholstery gives off.
Everyone had shoes with them when we did stop for food, nearly a half hour into our journey. I never did check to see if everyone's shoes fit and belonged to them.  I figured, why tempt fate? Worse comes to worse we could always dig out the snow boots we'd shoved under the backseat of our van.  That'd be stylish with our SoCal shorts.
It's always nice when you find "the worst bathroom I've ever seen in my entire life," as Son#2 put it, during the first half of the first day of a road trip.  All of the males in our party seemed to be suffering from PTDBSD, Post-Traumatic Disgusting Bathroom Stress Disorder, as they exited the mini mart that was home to the noxious space.  None of them wanted anything to eat at the next two food stops.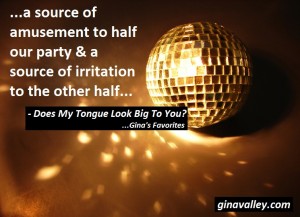 Son#4 said, "There was a really big guy in there who must have had a bad burrito."
Son#1 pointed out, "That was the work of more than just an ordinary burrito."
Ironically, the ladies facilities were quite pristine.
Blasting and dancing in the van to "Call Me Maybe," was found to be a great source of amusement to half of our party, and a great source of irritation to the other half.
Naturally, the amused half's amusement was heightened by the irritated half's irritation.  And, the irritated half's irritation was heightened by the amused half's amusement.
I'm not saying which half I was in, but there is a slight chance that I played the song 3 times.  Maybe 4.
We had an impromptu course in donut etiquette after Son#2 hollered, "Mom, tell her to stop biting donuts and putting them back in the box!" This was, I believe, the first time I had ever heard this complaint.  That's quite impressive because we are very thorough with our complaining.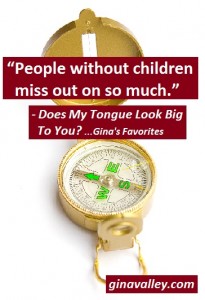 I asked Daughter#3 why she was biting donuts and putting them back in the box (I had to swallow the thrill I was feeling because someone was putting something away without being told to do so, even if it did have a bite missing.  Small victories are still victories.).  Daughter#3 answered, "They taste bad.  What else was I supposed to do with them?"
I kept thinking, "People without children miss out on so much."
My internet hotspot kept shutting down during the second day of the drive.  Each time it was flashing a message that I had to give my approval to access data because I had roamed outside of the United States.
I was in Oregon at the time.
Might be time for my internet provider to buy a map.  I think there's an app for that.
At one of our fast food breakfast stops, Son#1 held up his breakfast sandwich and announced, "This does not look like the picture."  Honestly, it didn't really look like food.
I determined around 11:00PM the first night of the drive that Pink Floyd is under-appreciated by today's kids.  Or, at least by my kids.  Come on – "… another brick in the wall…"  How do they not like that?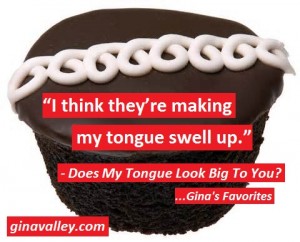 We bought Hostess CupCakes after hearing about the Hostess Company's possible bankruptcy. We'll celebrate anything.
After the CupCakes were inhaled by our entire traveling party, Son#1 said, "They make my mouth itch."
I admitted, "I think they're making my tongue swell up."
Son#1 said, "Yeah, but, they're so good, I'll still eat them."
Yes, it's important never to let a little adverse allergic reaction keep you from eating CupCakes.
We're committed.  Or, should be committed.  One of those.
Laugh Out Loud!
-gina
Are you traveling this week?  What fun stuff has come up on your road trips?  Shoot me a comment.  I'm looking forward to hearing all about it.