Throwback Thursday – That's NOT Food!
This week, just for fun, and because I blew it and posted the wrong thing on Thursday (Been that kinda week) we're going to have Throwback Thursday on Friday.
Yesterday, Molly, AKA @CrazedKitchen,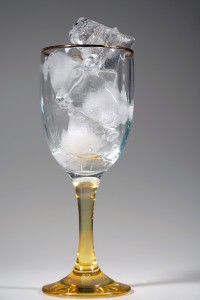 who is awesome by the way, reminded me about a "recipe" I posted in May.  It seemed apropos for a giggle during this late summer heat.
I hope you cook up a laugh while you read it.
Click here to read:   How To Make Ice Cubes – An Old Family Recipe
Remember, the extra click counts as cardio!
Laugh Out Loud!
-gina
What's cooking at your house?  I'm looking forward to hearing all about it, so drop me a comment while your ice is cooking.