Here's the thing, driver of the shiny, new, silver Range Rover. I'm a patient person.  Well, actually I'm not a patient person, but even if I was it wouldn't have helped you today. Because, the thing is, people have limits.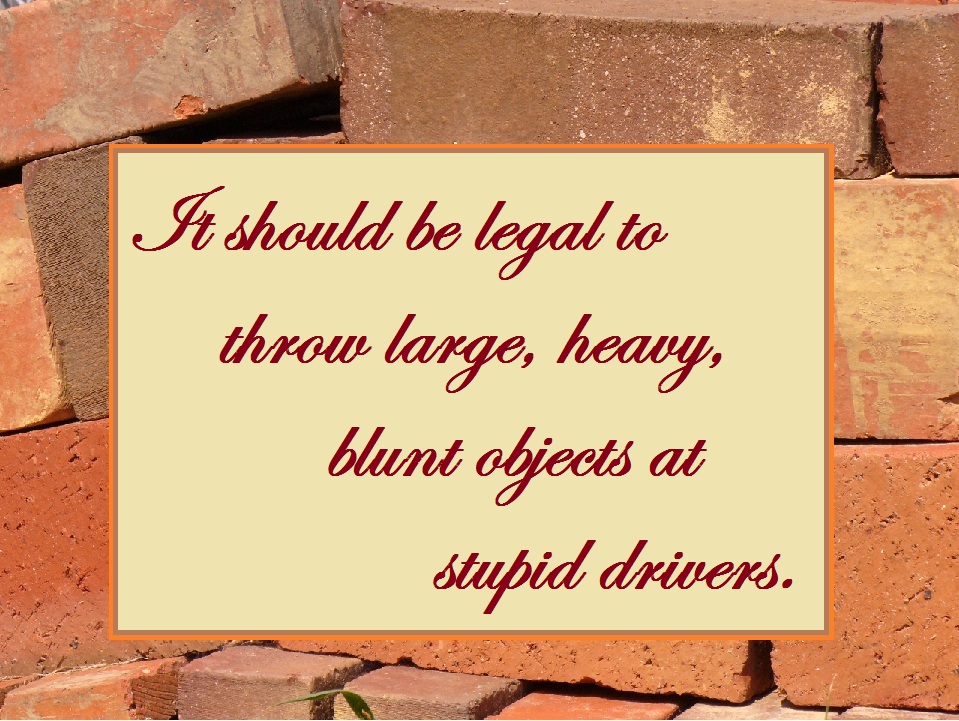 Getting cut off and nearly plowed over by you in the junior high school parking lot would have used up all of my patience, had I packed any today. My kids were still in the car with me, so all you got, in true Southern tradition, we are after all in Southern California, was, "You stu…I mean, bless his heart." That was strike one.
Getting nearly sideswiped by you as you again cut me off exiting the same parking lot made it legal for me to throw a large blunt object at you in 47 states, and was your second strike. This resulted in some utterances passing over my lips that I'd prefer hadn't, and that I think warped the windshield a little.
But the real kicker was your third strike.
A couple blocks later you decided that you should not have to be bothered with waiting in the line of cars for the signal to change. You are, obviously, too important to be troubled by traffic lights.
So, again displaying your brilliance for everyone around you, you chose to attempt to circumvent the line of cars waiting to turn by flying across the gas station tarmac, nearly running down an elderly couple who had the bad sense to occupy the piece of sidewalk you were driving down, and then dashing out the opposite driveway, nearly t-boning the tiny car I was driving.
Had I not taken quick evasive action, I'd be typing this from the police station, as I probably would have been arrested after they pried me from the wreckage, and I had dragged my smashed self over to you and wrapped my hands tightly around your neck.
Thankfully, that is not the case. No one was injured. No words were exchanged.
But, don't think you've gotten away with your dangerous, self-centered driving. What goes around comes around.
Here's what I'm hoping comes your way:
May your daughter become the number 1 customer at Tattoos & Piercings & Purple Hair R Us, where she will meet Vog, your future son-in-law.
May your key break off in the ignition, short-circuiting the entire system, and guaranteeing you quality time dropping off quantity money at the dealer.
May all your remotes go missing, except that one for the VCR you don't even have any more.
And lastly, may your dog develop the runs.  
In the middle of the night.  
Silently.  
During a black out.  
When you are home alone.  
And, barefoot.