These People Are NOT My Parents – Throwback
As we enter into the holiday season it means many different things to many different people.  But, the one universal experience seems to be that we all hang out with family.  Far and wide.  Long lost or nearby.  Old or young.  Big or small.  Families gather together to celebrate.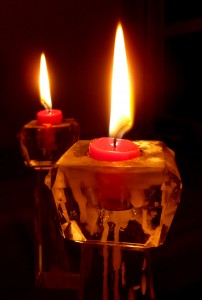 Each in their own unique ways.  Each with their own unique traditions.  Each asking themselves the same ageless question:
Who are these people?
The people I take my kids to visit are not the same people who raised me.  They may look the same, with just a touch more gray.  They may have the same names.  They may even claim to be the same people.  But, these are not the same people I was raised by.
For Throwback Day this week I think it's timely to revisit a post I did addressing this very question, aptly titled Who ARE These People?:
I try to take my kids the 1400-ish miles to visit my parents a couple times a year.
But I can't.
We can go to their house.  We can visit the people who live there and look just like my parents.  But they are not my parents.
I don't know who these people are, but they are not my parents.
My mom never baked a "Cake of the Day," or, right before bedtime, or anytime for that matter, never encouraged us to "Have another big piece of cake or two to finish it up" because there'll be a new cake baked in the morning.  Today's Cake of The Day was chocolate, by the way….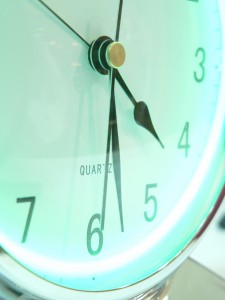 …. My parents never loaded us into the car for a trip, be it to Grandma's house, Disneyland, or the mall, after 5:00AM.  Usually, 4:00AM was the goal.  We were told we "have to get an early start" so often that I thought it was a federal law.  These people scoffed at the idea of waking my kids before 8:00AM to start packing up our van for our trip.  "Let them sleep," they said.  "They're young.  They need to sleep."  What?
My parents would never hire someone to bring in a crane to remove a couple of the 150 foot tall pine trees in the forest in their "backyard" to make a better sledding run.  I believe we were told to "steer around" any obstacles in our path while sledding.  Steer around?  How do you steer around?  Does that mean bounce off? 'Cause that's what we did!….
Read the rest of my tale of puzzling parental metamorphosis by clicking on over to Who ARE These People?  There are lots of laughs waiting for you.  I'll meet you over there.
As always the extra click to get there counts as cardio!
Laugh Out Loud!
-gina
Do you know any people who changed when they became grandparents?   What do you suppose it is about grandchildren that causes that to happen?  Shoot me a comment.  I'm looking forward to hearing what you think.