That Was Helpful …NOT!
I make baked ziti about once a month.  It's the biggest reason I haven't been able to follow Bruce's excellent nutrition example.  Ok, really chocolate ice cream is the biggest reason, but baked ziti as a stumbling block sounds so much more mature than chocolate ice cream, don't you think?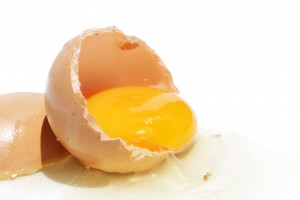 My kids love to eat it, but whoever has kitchen duty that week is never happy.  The cheese and egg that are so essential to my baked ziti also make lovely "baked pans (we eat 2 enormous baking pans of it)," which the Kitchen Duty Kid For the Week must clean.
The baked on, caked on mess isn't too bad to deal with if you do it right away (true of so many of the tough things in life, isn't it?).  If you tackle it right after dinner it takes a little elbow grease, but it's not too rough.  But, naturally, kids being kids, the Kitchen Duty Kid For the Week in our house, no matter which pack member it is, does not tackle it right after dinner.
Despite having been repeatedly reminded of the "cleaning  dishes right away is always much easier" mantra in our home, the Kitchen Duty Kid For the Week will undoubtedly take a look at what appears to  be cheese flavored  concrete joined permanently to the large, unwieldy glass vessels and decide that tackling it the next day will somehow be easier.
Of course, the opposite is true.  It is much worse the next day.  Undoubtedly each Kitchen Duty Kid For the Week is secretly hoping that either mystery elves or a mom desperate for a clean pan will do their job for them, but that doesn't happen.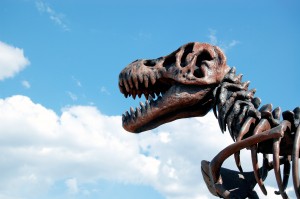 What does happen is some type of scientific metamorphosis that changes what was once cheese and egg and red sauce into a petrified rock type substance that I think was originally developed at Jurassic Park and was recently used to make heat protection tiles for the space shuttle.
I'd been up all night on dog hospice duty helping my eldest care for his dog, Trixie, during her last days for more than a week now.  I'm exhausted.  So, last night, I went to bed at 8:00PM, shocking my family and running the risk of causing earth destroying cataclysmic events.
Now, one problem with that, ignoring the fact that my pack undoubtedly went completely crazy while I slept (they were quiet, but still undoubtedly crazy), is that I generally can only sleep about 4 or 5 hours in a row.  Having crashed at 8:00PM, I was wide awake at 1:00AM.  History taught me there's no point in trying to fight being awake, I got up and started my day about 3 or 4 hours ahead of schedule.
Since it's been a tough week for our family with dealing with the passing of Trixie, I decided to use some of my early morning time windfall to get some comfort food prepped for dinner.  I headed down to our kitchen to make a couple pans of chicken Florentine.  My pack loves chicken Florentine (yes, my kids eat stuff that is mixed together and green and everything.  They're weird like that.).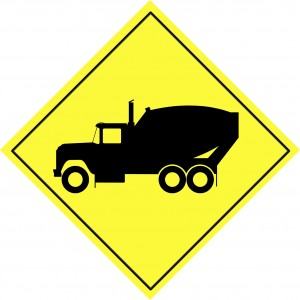 I hesitated for a moment, though, remembering we had eaten baked ziti the night before, which I use the same baking pans for.  Even if I hadn't gone to bed early, it's doubtful that the Kitchen Duty Kid For the Week would have washed the dishes I needed to cook the chicken Florentine in.  As I had gone to bed, there was no chance they were clean.
I decided to play the role of surprise kitchen elf and wash the baking dishes myself, so I could surprise them all with chicken Florentine for dinner.
I was pleasantly surprised, shocked really, to see the baking dishes spotlessly clean when I entered our kitchen.  Not only were the large clear, glass dishes gleaming, they were almost put away correctly.  They were sitting on the floor right next to the large drawer they live in.  The drawer was even partly pulled out. I imagined the Kitchen Duty Kid For the Week being called to go to bed in the midst of putting the giant food corrals away and having simply left them, intending to finish the job in the morning.
It would have likely taken less than a minute to finish the job.  I chuckled thinking of how kids don't think things through.
If I'd listened more carefully I would likely have heard God chuckle at how I don't think things through.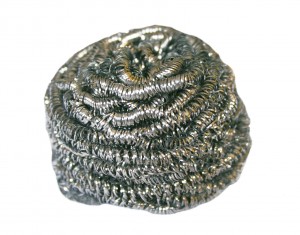 As we were finishing up the second pan of chicken Florentine at dinner I told Andrew, the Kitchen Duty Kid For the Week, that I appreciated coming into our kitchen and finding the pans clean and ready to use.
Andrew looked apologetic and said, "Sorry, mom, I meant to wash those.  I shouldn't have left them sitting on the stove dirty like that."
"What are you talking about?" I asked him.  "They were clean when I came down."
He shook his head.  "I thought you were joking with me, because I left them sitting there dirty."
"But, they were clean and the drawer they go in was pulled out," I continued. "You didn't do that?"
"No," Andrew answered. "I didn't wash them or leave the drawer open."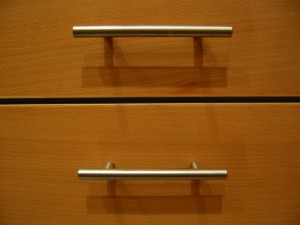 "I opened the drawer," Ryan chimed in, as the last little bit of the second pan of chicken Florentine was inhaled by the rest of my pack. "I had to stand on it to reach the baked ziti pans."
I was amazed.  He is too little to reach the pans, how had he managed to get them not only off of the stove, but also washed? His hands are so tiny and the heavy glass dishes are so big.   I was amazed he could manage it.  "Ryan, you climbed up there to get the dirty pans off of the stove?"
"Yep," he answered.
"Well, thank you for washing them, honey," I said.  "I really appreciated not having to clean them before I put the chicken Florentine in them.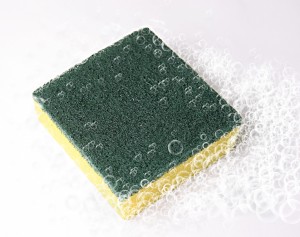 "I didn't wash them," Ryan corrected me.  I stood on the drawer so I could get them down for Douglas.  He was trying to reach them.  I know you don't like the dogs on the counter, so I put the pans on the floor for him.  I don't know who washed them."
Perhaps you recall Douglas is our goofy, giant Labrador Saluki mix.
And, apparently, he washed the pans last night.
Laugh Out Loud!
-gina
Anyone "helped" you out in an unexpected way?  Things not quite what they seem?  Shoot me a comment.  I'm looking forward to hearing all about it.