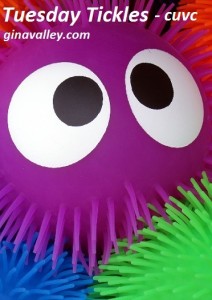 Tuesday Tickles – cuvc
Complied by Gina Valley
I love to share giggles.
Here's some of the tweets
that made me laugh in the last week.
Great tweets from great tweeps:
My daughter just came in my office, moved my drink off of my coaster, said, "Hashtag thug life!" and ran out of the room.