Top 10 Reasons To Stay Home On Not-So-Super Monday
by Gina Valley
Super Bowl Sunday is all fun, frolic, and food.  It's full of cheering and eating and drinking. And, some football.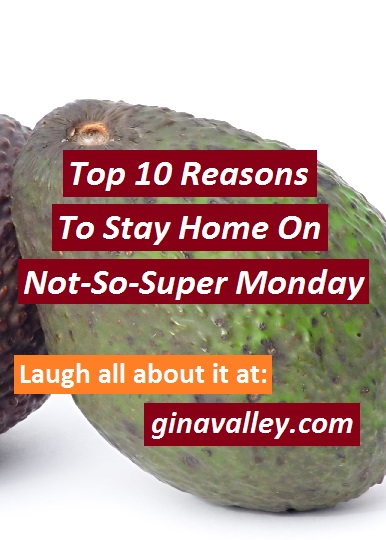 The Monday after, on the other hand, not so much.
Let's face it, the day after Super Bowl Sunday is really Not-So-Super Monday.