I Left My Brain At The Car Rental Counter!!!
By Gina Valley
I rent cars frequently, so you'd think I'd be good at figuring out how to use the gadgets in an unfamiliar vehicle. But, you'd be wrong.
Generally, I muddle through as I meet each new set of wheels. Occasionally, I'm briefly baffled, but usually I figure most everything out.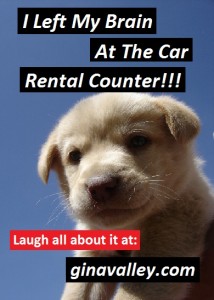 This time,