Join Me Wed 3/23 for Humor In Parenting
One of the most important keys to parenting is humor. Sometimes you have to laugh to keep from crying.
Let's Chat! I'll be discussing Humor & Parenting on Wednesday, March 23, at 9pm EST with the great folks at  #30SecondMom Chat. Everyone is invited to join in. I hope you'll be there.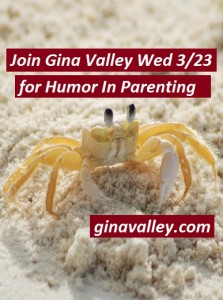 Whether you are in the thick of parenting,