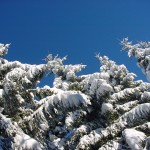 Laugh Log – Merry Edition
Happy Christmas Eve!
It's the most wonderful time of the year.
BUT…
It can be stressful and exhausting and depressing.
So, let me help you out.
First, remember to keep the main thing the main thing.  Nothing else truly matters.
Second, invite someone who might be lonely to join in your celebration.