Tuesday Tickles – ndvtgf
Complied/written by Gina Valley
I'm off this week to attend to issues my children are having.
To keep you in giggles, read and laugh along with this Gina's Favorites post.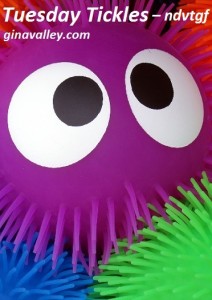 Tuesday Tickles – ndvt
I love to share giggles.
Here's some of the tweets that
made me laugh in the last week.