Top 10 Signs It's Time For Your Kids To Go Back To School
by Gina Valley
The signs are everywhere. And, most of them have apples on them.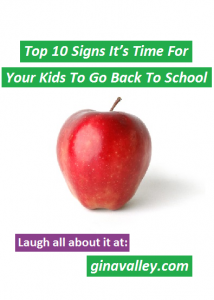 Your kids have already qualified for The Olympic I'm Not Touching You! Team, twice, and have now started a Who Can Make Mom Scream The Loudest? tournament.
Even though you made it a point to get them an extra size too big,