Is There A 15 Yard Penalty For Stabbing The Announcer?
I'm a hockey fan.  Huge fan.  Love it.  It would have killed me to have no NHL this year were it not for the fact that I'm totally over-scheduled right now and have zero time to watch the games.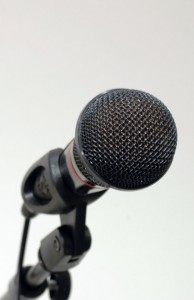 But, I love all sports.  Any sport.
I love to go to the games.