My Flab Is Snickering Again…Gina's Favorites
by Gina Valley
I'm traveling with my family this week, so to keep you in giggles, I've loaded up some of my favorite travel posts.  Laugh along with this Gina's Favorites throwback.
My Flab Is Snickering Again
See all those sad people around you?  They're the ones trying to adopt healthy habits.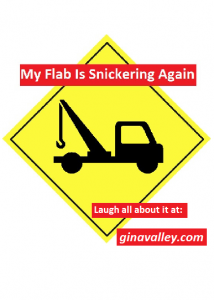 This time of year nearly everyone is trying to get healthy.