And Now For Something Completely Different…Sort Of
by Gina Valley
I'm starting a new tradition, and I'm hoping you'll all join me.
We all know and love the Facebook November "What I'm Thankful For" schtick (depending on your point of view that may or may not be typed in the sarcasm font).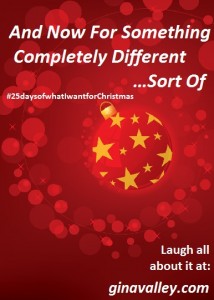 Now let's go with something a bit more down to earth and realistic.