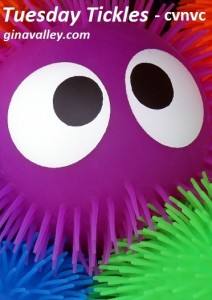 Tuesday Tickles – cvnvc
Complied by Gina Valley
I love to share giggles.
Here's some of the tweets that
made me laugh in the last week.
Great tweets from great tweeps:
My son decided it is not good to eat baby animals. Not because they're small and cute but because they don't have enough meat.