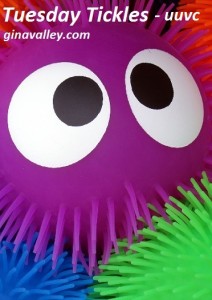 Tuesday Tickles – uuvc
Complied by Gina Valley
I love to share giggles.
Here's some of the tweets
that made me laugh in the last week.
Great tweets from great tweeps:
My 11 y.o. daughter has 2 little neighbors over. Just overheard, "I'll let you organize my dresser." The Huck Finn is strong in this one.