Is That A Cannon In Your Pocket?
by Gina Valley
I've had a really lousy day.
Actually, it's been nearly 2 days of lousy now, and tomorrow doesn't hold much promise for improvement.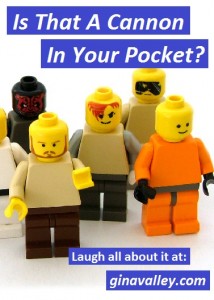 So, to be totally honest, last night I couldn't bring myself to do the final read through and hit "publish" on the funny post I wrote for today.  Just couldn't do it.