I Could Kill You With My Thumb
by Gina Valley
You could say that I'm a competitive person.  But, you'd be wrong.  I'm much more competitive than that.
Have you seen this Blogger Idol thing?
The first time I came across it, I didn't think much about it.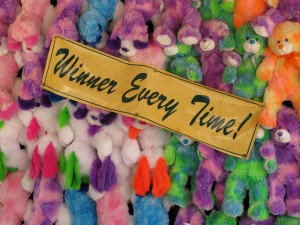 I don't do contests.  I'm not a fan of doing something to get a prize.