Sometimes Husbands Are So Funny
by Gina Valley
So, like a moron, I decided to walk the dog tonight.
Sounds simple enough, right?  Not if you've met this dog.  This 100lb, lanky fur-ball must have stood in line twice for pretty because "pretty" he's got.  Brains?  Not so much.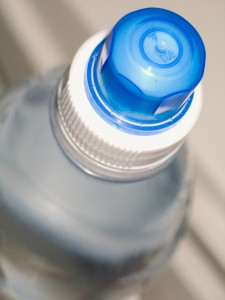 Last night, in what was obviously another brain lapse on my part, I took my 11 year old with me for a walk.  Usually, none of my kids want to go.  Usually I use the cross trainer at the gym, instead of our neighborhood sidewalks.  But, last night for some unknown reason I decided to hit the concrete, and for some other unknown reason, 11 asked if he could go.
I, naturally, thought he was kidding.
My kids say that I walk too fast and too far.  In the past, occasionally one of my pack would want to join me and would choose to ride a bike in order to keep up.  I had to put a stop to this practice, because about 30 minutes in to my walk I'd have to carry the bike and the child home.  I was afraid my arms would get too bulked up.
The current rule is, if you want to come with me, you travel on foot and carry nothing.  That way I have less to carry home after the inevitable collapse of said child.
So, 11 joined me last night.  I slowed my pace so he could keep up.  We had a lovely chat about handball at recess and why his new teacher is better than his old teacher and who he wants to invite over next weekend.
About 25 minutes into our walk, I pointed out the building ahead in the distance that would be our turn around point.  I was surprised to hear 11 say, "Oh, I can do that."  I was sure he could.  It's only a few miles from our front door.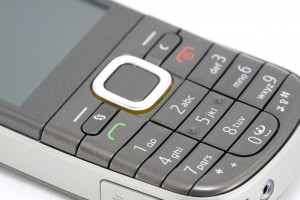 Then, he added, "I'll be glad when we get there.  I'm ready to stop."
"I guess we can stop there for a couple minutes before we start back home," I said.
"We have to walk home from there?" he asked, aghast.  "Can't dad come pick us up?"
I, of course, refused to call for a ride home for him.  He did make it home on foot, and slept very well.  He did not ask to join me for tonight's constitutional.
So, tonight I decided to take the dog.
I figured he'd be thrilled to go, and he was.  Dogs, in general, love walks.  Plus, he is always happy to be away from our two 12 week old puppies.
Usually my children walk the dog.  Our giant canine is surprisingly gentle with them.  He never pulls the leash or darts away.
I am not treated to such careful behavior.  This information had apparently fallen out of my brain, because I was taken completely by surprise when, as we were cruising north at a near run, he suddenly decided that south was a better choice.  I barely kept from hitting the floor as his leash whipped around me, tying up my legs and tripping me.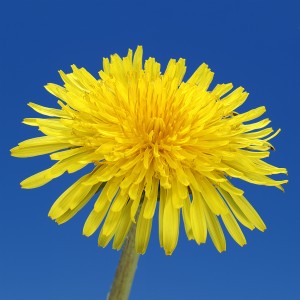 After we decided that I would decide which direction we were going to travel in, he decided he would pick the stops we'd make.  He would signal it was time to stop, as we travelled along at a jog, by instantly stopping to sniff some olfactory gem without warning, nearly yanking my arm out of its socket.  A couple times he gave me such a good yank on my right arm that I think I felt my left arm shorten a little.
He also had occasional, random, emergency sniffing needs to my left, despite the fact that he is supposed to stay on my right.  He would communicate this need by suddenly darting across in front of me.  I had no trouble stopping for him to complete his sniffing, because I tripped over his leash every time he did it.
Our precious time together was suddenly cut short a couple miles from our house in front of our local elementary school.  He decided he was done walking.  He simply refused to move.  He went from "dragging me up the sidewalk" to "immovable behemoth" in 2 seconds flat.  He would not budge.
I gave him a minute, then tried to continue on. No dice.  I tried to point him back toward home.  Wouldn't take a step.  He didn't sit.  He didn't sniff.  He didn't whine.  He just stood there, smiling at me.
"I am not carrying you," I said to him, as if I could even lift him.
He smiled bigger.
I swear, I SWEAR, that dog looked right at my cell phone.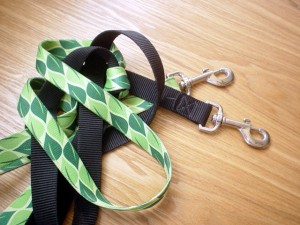 "I am not calling a ride for you," I said to him.  He wagged his tail.  I tugged his leash.  He easily stood his ground.
I called The Professor to come pick him up.
He hopped right into the car, and smiled out the window at me.  I started off to finish my walk.
As they drove off, I heard The Professor call out to me through his open window, "It's so lovely out. I think I'll come with you tomorrow."
Sometimes husbands are so funny.
Laugh Out Loud!
-gina
Do you like to walk?  What's your favorite way to get some exercise (G-rated people, please.  G-rated)?  Shoot me a comment.  I'm looking forward to hearing all about it.
Get more canine giggles by clicking on my posts below.
If It Answers to "Easter Basket" It Must Be Our Dog
Keep Your Nose Up – Life Wisdom From The Puppy
As always, the extra click counts s cardio.
Thank you for reading and sharing on your social media sites!  I appreciate all of your support!