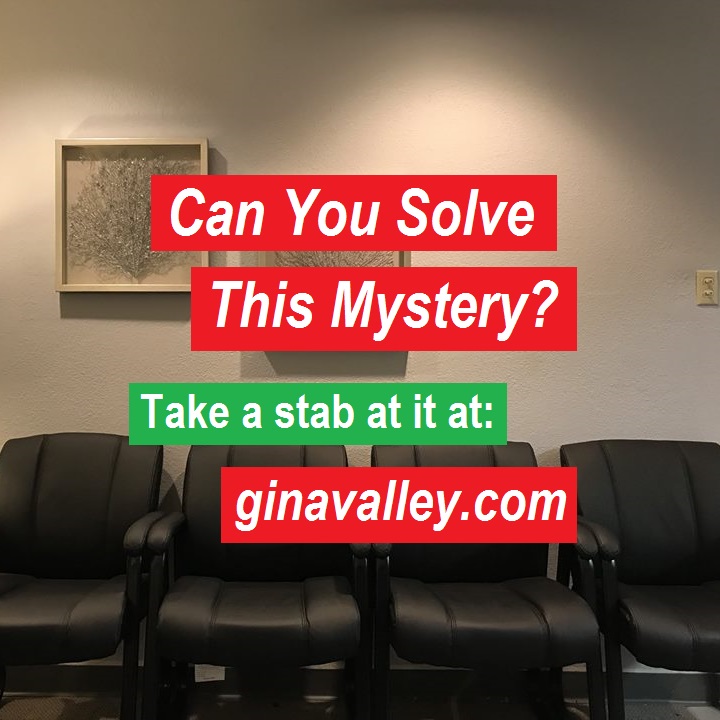 Clearly, something diabolical happened here. Thank you to Lorca Damon for reminding me of that.
No sane person would create a wall like this. They just wouldn't.
Something happened in this room. But, what? What happened to the third wall hanging? Who took it and why? Did they have to take it? Was it part of a plan? What did they do with it? Was this part of some other crime? The possibilities are endless.
But, there must be a reason only two pieces of art are on the wall.
Please, solve this mystery. This room is giving me nightmares. I must know what happened. I must know why this wall is like this.
Tell me what you imagine the explanation for the missing 3rd wall hanging is in a comment below in less than 250 words. I encourage everyone to take a stab at this, whether you're a writer or not. Have some fun with it! Let your imagination run free (in a crass-free way, of course).
The best explanation will win a very tacky trophy.
I'm looking forward to reading your explanation!
Laugh Out Loud (even if it's in a very sinister way today!)!!!
-gina
Be sure to leave your solution in the comments below. I'm looking forward to reading all about it!