Signs We're NOT In LA Anymore
by Gina Valley
While visiting my parents this week I am reminded that there are lots of similarities between their tiny rural community and our enormous urban one in Los Angeles, especially the great people.
Nonetheless, I have no doubt that we are not in LA anymore.
…because people just drop by and bring food.  Now granted, in LA we have people drop by and bring us food all the time, but we have to call and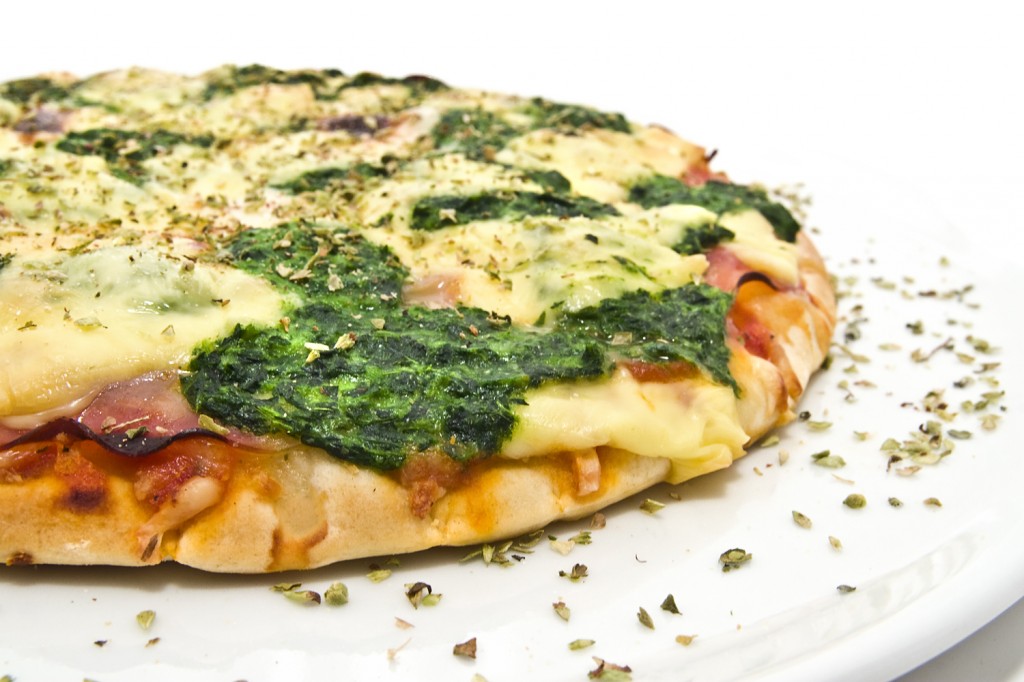 order it and then pay them when they come to the door.  And, if you don't tip them well they'll shake your pizza the next time.
So, far this morning folks have come to the door and brought my parents hot, fresh homemade donuts (yes, I had to eat some, you know, just to be polite), hot fresh homemade French rolls (yes, I think I've gained 5 lbs. just this morning), homemade venison sausage (which is cooking right now, and even though I'm not a big meat person, I have to admit smells very, very good), and three pints of fresh picked raspberries.
…because I just used the word "folks."
…because my sister, who lives nearby, was at a class this morning titled "Preservation Through Dehydration."  I'll have to check, but I don't remember that being on the list of classes available at the Park & Rec back home.  We have doctors we use to "preserve" us in LA, and we pride ourselves on our battle against the evils of dehydration through arduous use of bottled water.  Maybe we are going about this all wrong!
…because I heard someone utter the phrase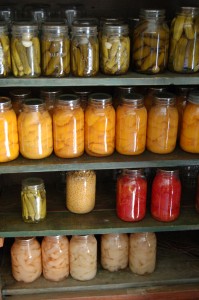 "I've always wanted to take a meat canning class."  I'm so glad no one asked my opinion on that one.  I didn't even know you could take a meat canning class, but I'm sure I don't want to.
…because everyone is excited that the store in town, and by "town" I mean the closest town which is 15 minutes away and is population 53, has extended its hours to 7:00PM, 3 days a week.  You used to have to drive into the city for your after 5:00pm shopping, and by "city" I mean the city 30 minutes away with population 1900, some sidewalks, and a Safeway with a semi-paved parking lot that is open for business until 7:00pm 6 nights a week.
…because nearly everyone has an iPhone.  Well, some things are the same in both places.
…because while running around the lake to try to work off some of those donuts  I was passed by only one car and 2 pickups the entire time and all three stopped and asked me if I had car trouble and would like a ride.  When I explained that I was running around the lake for exercise one driver asked, "Why would you want to do that?"  In LA he would have said, "Well, you better do 2 laps then because it's only 4 miles.  That's not nearly enough cardio."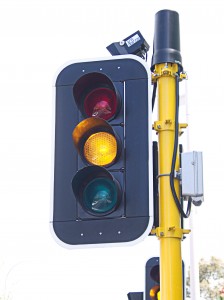 …because when I asked directions to the hair place I was told to "Drive to the city (see above for "city" definition) and turn right at the stoplight."  That's the stoplight, as in the only stoplight in a 50 mile radius.  And, apparently if you don't want to be inconvenienced by having to possibly wait at the one and only stoplight, you can avoid it by going around the block, between the grange and the mayor's house.  Good to know.
I still don't know what a "grange" is.  I think it has something to do with canned meat.  I guess I could stop and ask the mayor.
Laugh Out Loud!
-gina
When was the last time your fish was out of water?  I'd love to hear all about it!  Quick, shoot me a comment before someone spills something.  Again.