Shhhh!  I Have Got To Get A Nap
by Gina Valley
Today I took Daughter#1 to a cattle call, which is an open audition.  We had to leave at 4:00AM, which made last night the 4th night in a row where I had only slept a couple of hours.
Needless to say, I was feeling a bit peckish at the audition.  This was compounded by the waiting around for hours that always accompanies these things.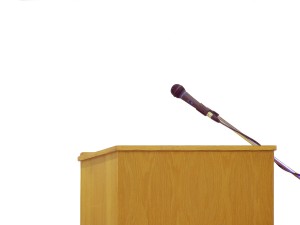 Even Daughter#1 was lulled into sleepiness by the hours long periods of waiting in between the brief periods of work to do.
Several times Daughter#1 put her head on my shoulder and took a nap while we waited for our next instruction.  During one of her naps I put my head on top of hers and dozed off for a few minutes, too.
As expected when one is totally exhausted, when I woke up, I was a bit confused briefly.  Specifically, when I saw the arena full of people, my first thought was, "Crap!  Am I the speaker at this thing?"
Duh!
Gotta love those "Duh!" moments.
So, in keeping with my "Duh!" theme, I thought it would be fun for Throwback Day this week if we visited my It's Another Duh! Moment post.  Here's a snippet of what you will find there:
….Now, granted, I'm too uncoordinated to do a decent job painting my own nails (when I paint them, people compliment me for being "patient enough to let my kids do my nails.").  But, even I know not to bounce them off metal objects for the first hour or so until the polish has hardened.  After that, I don't know about other people, but I spend most of my day looking for metal objects to bounce my nails off of.  It beats doing laundry.
Thinking about all those people banging their freshly painted nails into that fan made me giggle right there at nail station #2.  Talk about your Duh! moments!  While Lisa busied herself making my hands look like they belonged to a grownup again, I thought about some of my less than finer moments.  I've had some real Duh!'s myself.
There was the time I couldn't get the trunk of my car open at the grocery store.  As the carton of ice cream sat in the basket rapidly dissolving, I tried my key over and over again.   Turns out, my key doesn't open the trunk of the stranger's car parked next to mine.  Who knew?  Well, I mean besides the stranger who got out of the car and pointed out he was pretty sure my car key wouldn't work in his trunk.
Duh!
I remembered when I was cutting a deadline very, very close, and couldn't get my access code to let me into the computer network.  I was so frustrated that my password wouldn't work, even though I was sure I was typing it in correctly.  In desperation I called tech support and reached a very polite and patient representative (so patient that I wondered if they had medicated him) named Daniel.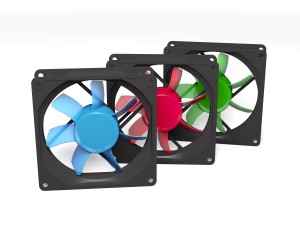 Daniel patiently explained to me that I was, in fact, typing my password correctly.  But, I couldn't log in because I was spelling my own name wrong….
Be sure to click one of these magic links to transport yourself to my It's Another Duh! Moment post, to get all of the rest of the giggles.  You bring the carrots (I'm still off chocolate until I take care of that business travel weight gain from last week).  I'll bring the laughs.
As always, the extra click to get there counts as cardio.
Laugh Out Loud!
-gina
Have you had a great "Duh!" moment this week?  Have you witnessed someone else's?  Shoot me a comment.  I'm looking forward to hearing all about it.