Seriously Today – Our Dog Is Dying
My kids are off with their dad enjoying time swimming in a giant, cool pool on this desperately hot day while I'm home enjoying being able to complete a thought.
Except that I can't.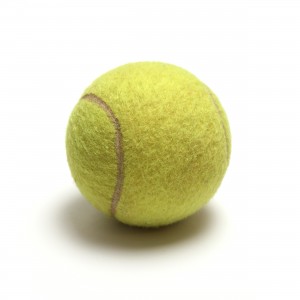 On days like this I would normally squirrel up in my office and dive into my work with nearly obsessive focus, but today I can't.
Our dog is dying.
This isn't new news.  Trixie, our lab mix, has liver cancer.  We found out several months ago.
Her veterinarian told us that we could try surgery or chemotherapy, but the cancer was throughout her body so it was considered incurable.  Those options would only postpone the inevitable. Or maybe hasten it, as she is 12 ½ years old, 88 in dog years.  Either way they would undoubtedly fill her last days with pain.
We opted not to treat the cancer.  We skipped the teeth cleaning that day, too.  She's always hated those. We took her home.  I let her eat the pizza right off my plate for dinner that night.  She was so happy!  I was so sad.
There was no way to know how long she had.  A couple months.  Maybe a year.   Her vet told us that when she starts to lose weight the end is coming.
It's sad to lose a loved one.  It's even sadder when I realize she will take a piece of each of my children's hearts with her when she goes.  Most of them have no memory of life without her.
Since that day there have been slow changes in Trixie.  Her breathing is more rapid. Sometimes she has accidents in the house.  My children are learning great lessons in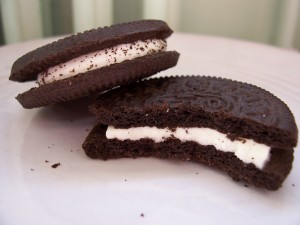 compassion for the sick, for the elderly, for those who can't help themselves.  And, I pretend I don't see them sneaking her Oreos, her favorite thing in the whole world.
She doesn't like to be alone.  She's never liked to be alone, a good thing in a nearly always busy house such as ours.  But since she got sick she sticks to me like glue.
Which is why today I'm not working in my office.  She can't go up the stairs anymore.  I know she doesn't want to be alone.  So I'm working in our family room.
Except that I'm not really working at all.
I can't think about my work. I can't find the funny.
She's started losing weight.  I tear up when I type that.
I'm thinking about how hard it is to see her slipping away.  I'm guessing pain has begun, despite her ever-cheery disposition, as she does not want to be picked up anymore, even when she slips.  I'm not always cheery. Why am I sometimes such a pain?
I'm thinking about how she forces herself to get up and greet us at the door nearly every time someone comes home, and how painful it must be to move on the few occasions when she abandons the effort to rise and merely wags her tail.  I don't always greet people at the door.  What's my excuse?
I'm thinking about how she finds comfort in just being near us.  I don't know if she understands what's happening to her, but I know that she feels better, safer, happier being near us. I can tell that she does not want to be alone.  How many people do I know that would be happier just being near someone?  Why haven't I invited them over?
I'm thinking about how I hope we won't have to make hard choices.  I hope when her time comes she will slip silently away in her sleep.   Funny how deciding what to make for dinner seemed like a tough choice yesterday.
I'm thinking about the lessons in compassion my kids are learning, how they clean up her accidents without complaining, knowing she can't help it.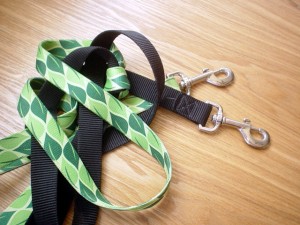 How they wait by the door when she goes outside so they can let her in right away so she won't be too hot or too cold or get tired standing there. How they offer her the few bites of food she can eat at a time every hour or so.  Compassion is learned.  Why don't we make more effort to teach it to everyone?
I'm thinking as I look at her and realize all we can do is keep her warm and safe and fed, so many people in the world do not even have that.
And, as I look down at her lying by my feet I swear she is smiling up at me, and I think there is hope for all of us.  If we can learn to show love to this helpless little being, who can do nothing for us and nothing to help herself, than we can show it to anyone.
Sad as I am at this turn of events, I'm thankful for the road we're traveling.   It's amazing where a furry friend can lead you.
Joy to you all,
-gina
Where has life led you recently?  Shoot me a comment with all the details.  I'm looking forward to hearing all about it.
UPDATE NOTE:
Trixie died on October 23, 2012.  She had just turned 13, 91 in dog years.  She was friendly and sweet to the end.  We miss her tremendously.