Running With The Big Dogs
I hate to admit it.
I don't even want to think about it.
But, I know that we're at that "It's time to get a puppy" place.
As one of our beloved canine family members died a few months ago we have only one pet dog currently. I'm sure that sounds like plenty to most people.  But, if you've ever had 2 dogs, you know that 2 are much easier to have than 1 is in many ways.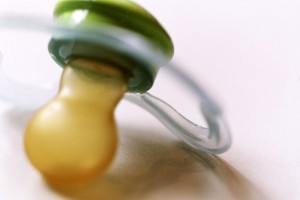 And, if you've ever raised a puppy with an older dog, you know there is no easier way to do it.  Puppies are babies and need almost as much attention as a human baby.  But, when you have grown up dogs, they do most of that work for you.  They teach their canine peers manners, potty train them, and tire them out so they'll sleep all night.
I'm a little concerned because our current canine family member is far from being the brightest bulb on the tree.  There is a lot I don't want him to teach a new puppy.  Still, even an intelligence-challenged, dog such as our beloved Douglas, can teach a puppy things in a way that we people can't.  Also, dogs need other dogs to play together with.  And, I think they need a canine buddy to complain about us people to, also.
So, all of that to say that, much as I'm not looking forward to the work and the 15 year commitment, it's time to consider adopting a puppy.
My kids are thrilled by the idea.  My youngest is actually giddy.
I'm still working out the details about when, what kind, all that sort of pragmatic stuff.  But one thing is for sure.
We have to get a big dog.
Why?  Because big dogs are better than small dogs in lots of significant ways.
You can find a big dog in the basement or garage no matter how messy the space gets.  We have mess.  We have clutter.  I don't want a poor innocent canine to pay the ultimate price for our prolificness.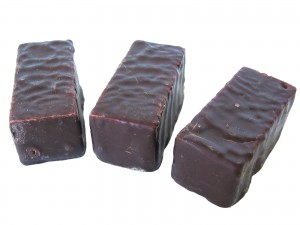 Big dogs only poop once a day.  It's big, but it's only one.  And, in my book, that's better than scooping up foul Tootsie Rolls all day long.
You can step on a big dog without killing it. I know I'm not the most agile, graceful, athletic person in the world.  There is no question that I will accidentally step on the dog.  The only question is whether the dog is large enough not to die when I do.
Big dogs make your man feel like a man (unless it's one of those giant poodles. Those are freaky giant and still manage to be fru fru dogs).  Men need a safe, acceptable way to strut their macho-ness.  What better way than while out walking the dog (literally. Any appearance of euphemism here is purely coincidental) (And, get your mind out of the gutter!)?  That's way better than rebelling against the clothes hammer or drinking out of the milk carton.
Big dogs make you feel safe when you investigate noises in the middle of the night.  Carrying a 4 pound quivering Chihuahua just doesn't fill you with the same confidence as having a floor quaking canine companion plodding along next to you does.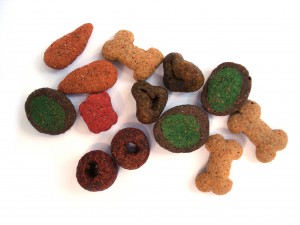 Big dogs don't yap.  Yapping is the devil.  Enough said.
Although they need a bigger bowl full of kibble, big dogs eat the same number of times a day as a small dog does.  Maybe once less, if they also eat a small dog.
Big dogs can carry things for you.  Ours have carried groceries, books, soda, toddlers, and little dogs.
Big dogs help little kids to learn to walk and to explore and to know they are always safe.  They are both the ultimate walker and soft, safe landing pad.
A 3 year old can't pick up a big dog.  This is important because, let's face it, 3 year olds drop stuff, and dropped stuff breaks.
Big dogs don't suffer extensive damage when 2 year olds hug or ride them.  2 year olds rarely know or can control their own strength.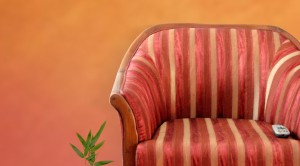 Big dogs know to stay off of the furniture.  While you're home.  All bets are off while you're gone.  But, most at least have the courtesy to get off the sofa before you come in, so you'll feel like they're at least attempting to follow the rules.
So, we'll be getting a little puppy that will grow into a big dog, which will likely be a giant, expensive pain in the neck that we will fall in love with, even when he eats our shoes.
When you hear me screaming as I run out to buy more chocolate in a desperate attempt to shore up my crumbling patience, you'll know the puppy has arrived.
Or, that it's a school holiday.
Laugh Out Loud!
-gina
Are you a dog or cat person?  Do you have big dog or a pocket sized?  How has your furry family member made your life better?  Shoot me a comment.  I'm looking forward to hearing all about it.