Quiet?  What Is That?
by Gina Valley
When I became a parent, I knew I was surrendering my right to sleep.  But, somehow, that I was also breaking up with my right to quiet, slipped my mind.
I'm not complaining.
I love the crazy, loud chaos that is our home.  In fact, it kind of freaks me out if it's too quiet.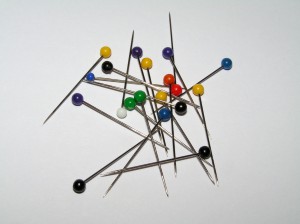 What I miss is the access to quiet when I need it for just a few minutes.  When I desperately need to concentrate, that's when my littles decided to break out the marble racetrack or to blow the railroad whistles their grandparents gave them or to "whisper" loudly enough to be heard from the next county.
Today, I suddenly realized it was oddly quiet.  As this is usually a precursor to impending doom, I quickly, stealthily checked to make sure no one was up to something they shouldn't have been.  Strangely, each of my pack members was involved in some quiet, non-emergency room inducing activity.  Even our 2 lab puppies were in the midst of a puppy nap.
I decided, fool that I am, to take advantage of this rare lack of loud to try to shop for my new laptop (you might recall that mine started sending out smoke signals and making grinding sounds last week).  Comparing all of the different features and the unending combinations makes my head spin. So, I have to have some quiet to concentrate while I'm doing it.
Just as I clicked on the first of 5 different laptops I'm considering a circus erupted in my home.
Ziva, our girl puppy, woke up, sat in the middle of our kitchen floor, and began howling at the large dog food dish on the counter that belongs to our adult dog, Douglas. She wasn't hungry, mind you.  Nope.  She just wanted to play with his bowl.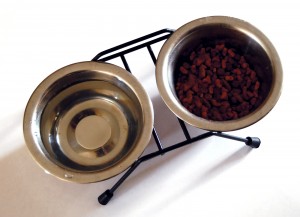 Douglas decided that he didn't want Ziva howling at his bowl, so he stood right next to the tiny pup and barked nonstop at her.  This served only to cause Ziva to increase her volume.
The howling and barking woke Ziva's brother, Bear, our other 9 week old lab puppy.  Bear, who is characteristically laid back, apparently dreamed about espresso.  He woke up wired and hyper, and began running laps around our downstairs.  This wouldn't have been too distracting had he not decided to perform a flip turn at the end of every lap by bouncing off of the back of the sofa that I was sitting on.
My 12 year old appeared out of nowhere and dashed into our kitchen.  I, like an amateur, thought he was going in to quiet the dogs.  Not so much.  I don't think he even noticed the dogs.
He dashed out seconds later. "Mom?" he asked, practically yelling to be heard over our furry friends.  "What's for dinner?…"  He then went on to list off, at his top volume, all of the foods he was hoping we might be having for dinner, followed by all of the foods he didn't want to have, and why he hated each of them.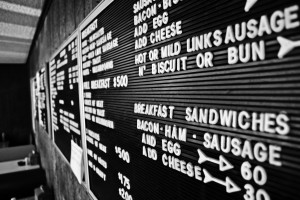 In the midst of the howling and the barking and the flip turns and the listing of potential menus, my 11 year old decided it was time for him to practice piano.  He writes his own compositions.  Fortunately, he decided to use the electric piano with the head phones.  Unfortunately, he didn't quite push the headphone jack in all of the way, and the house was filled with a near ear-splittingly loud, rocked-out version of Here Comes The Bride.
My 14 year old daughter shuffled into our family room, looking quite haggard, and plopped down on the sofa next to me.  She moaned, "Mom, I don't feel good.  I think I'm going to throw up."
Before I could even warn her, Bear, who's feet move faster than his mind can process, rounded the corner ending his lap, dove for the sofa, and bounced off my shocked daughter, who had unknowingly sat in his flip turn launching zone.  He still managed to complete a near perfect flip and to stick the landing.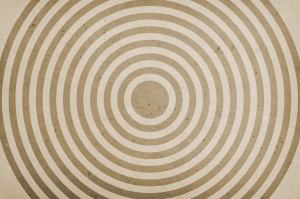 My 16 year old daughter than strolled through and announced, "Oh. My. Gosh!  This house is so annoying."
I gave up on laptop shopping and decided to select my Sound Of Silence post for this week's Throwback Day.  It seemed very fitting.
You can read my Sound Of Silence post below in its entirety, or, by clicking on one of these magic links, you can travel to where I originally posted it.  I know how you hardcore readers like to do that.
Either way, I'll meet you there.  You bring the carrots (I'm still working off my Easter candy weight).  I'll bring the giggles.
Sound Of Silence…Not!
It's really just the words that interfere with a read through.
Some noise is ok, but I can't have any talking around me while I'm doing a final read through on a piece.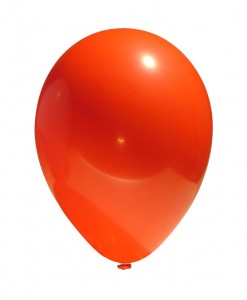 It was only my boys and me for the afternoon.
We had great plans for fun.
But, first I had to finish a little work.
Which meant they couldn't talk.
But just for 2 minutes.  Ok, probably 5 minutes.  15 minutes, at the outside, really.
Just long enough for me to do the final edit on a piece I had to send out before the fun could begin.
I knew better than to disappear into the silent confines of my office to quickly perform the needed operation.  My sons roaming unsupervised while I edited meant at least one of them would likely need an operation, or at least a ride to the ER when I emerged.  So, I carried my laptop into our family room.
I told my boys they had to be quiet so I could do a final read through.  Then, I amended that and told them they just needed not to talk for 2 minutes, maybe 5 while I read through the piece.
It's really just the words that interfere with a read through.
As they weren't to talk, they readily understood that I would not be talking either.  Not their first time running this drill.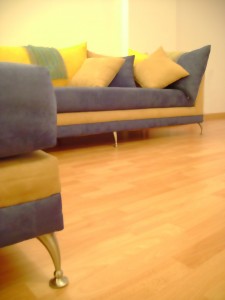 My laptop and I took up residence on the family room sofa, affording me the most complete view of the lower level of our house possible.  My sons set about amusing themselves and attempting to break through the boundary that would cause mom to stop working and holler, sort of a progeny quest on their part, as it were.
After a couple of minutes with the three youngest engaged in an exercise in pantomimed "I'm Not Touching You!" Son#4, my youngest son, went into the loo to …uh… take care of some personal needs.
Son#2 Immediately grabbed a balloon from the junk drawer in our kitchen (ok, from one of many, many junk drawers in our kitchen because they're all junk drawers, but that's really a subject for a different column!), and proceeded to quietly blow it up while he hid outside the door to the loo to, I assumed (not my first time running this drill either), be prepared to ambush Son#4 upon his egress from the loo.
Noting this development, Son#3, stifling giggles, hid around the corner from the end of the short corridor leading to the loo to prepare to ambush Sons #2 and #4 when they came out.

Right then, Son#1 walked through our family room en route to our kitchen, saw the developing ambush chain, and proclaimed calmly to his younger brothers, "You're stupid." Obviously not a nice thing to say, but I have to admit the emotionless, analytical tone Son#1, my eldest off-spring, used made me involuntarily giggle.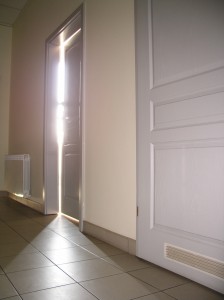 At the sound of Son#1's voice, the son in the loo, Son#4, opened the door to ask what was said.  The instant Son#4 opened the door Son#2 yelled and popped the balloon, causing Son#4 to yell in surprise.  Then, both laughed so hard they fell down.  They were literally rolling on the floor laughing.
When they'd regained their composure, well, at least had quelled their laughter enough so they'd regained the ability to walk, Sons #4 & #2 made the short trek down the corridor.  When they reached the end of it, Son#3 was waiting to ambush them.  Son#3 yelled, startling them.  All 3 then fell into fits of laughter, whooping and hollering with tears streaming from the silliness.
I have to admit I joined them.  Even often somber Son#1 had a smile.  It was like watching my very own 3 Stooges, but without the eye poking.  I was sure that would come later in the evening.
Through it all, neither Moe, Larry, nor Curly uttered a word, so as not to disturb the read through I was supposed to be doing.
Son#3's tear streaked, smiling face turned to me.  "Are you done, mom?" he asked, still giggling.
"Uh…almost," I fibbed.  I hadn't even started!  I was too distracted by the show.
Maybe it's not just the words that interfere with a read through!
Laugh Out Loud!
-gina
Any fun distracting you lately?  Shoot me a comment. I'm looking forward to hearing all about it.