Please Tell Me THAT'S Not My Super Power
by Gina Valley
When I got home last night I was greeted, nah, nearly knocked over, by something that can only loosely be called a "scent," wafting from our kitchen. It's one I've been greeted by before.
"What's burning?" I hollered, as I took off my shoes.
"Nothing's burning, Mom," Son#2 replied, exiting the kitchen.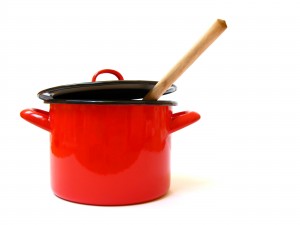 "I smell something burning," I explained to him, purposely choosing not to enter the kitchen. Few odors are not accompanied by mess. I did not want to see the mess I was smelling.
"Mom? Why do you always say you smell something burning when we're cooking?" Son#2 asked.
"Because, I smell something burning," I answered him.
"There's nothing burning," The Professor piped in, emerging from the kitchen.
I raised an eyebrow of skepticism at him. He grinned, somewhere between sheepishly and wolfishly.
"It's already burnt," he added.
I laughed, remembering another recent kitchen olfactory "treat" The Professor had treated us to. He was cooking a traditional dish from his mother's homeland, and the scent was, well, it was stench-like. I was careful not to make any negative comments about it, (I do chime in when things are burning, for safety's sake, but that's about it), nevertheless I stayed well clear of ground control.
Daughter#3 emerged from the kitchen, where she had been assisting her dad with his creation. She snuggled up close to me, and whispered in my ear, "It's not gonna taste like that, is it?"
I just laughed, knowing the scent was pretty much spot on with the finished product.
Daughter#2 asked, "It's probably gonna smell better when it's done, don't you think?"
Oh, the eternal hope of youth!
My pack's culinary efforts are but one area of many olfactory alert raising events in our home which my nose is called into service to deal with.  This week for Throwback Day I want to revisit my Life As The Designated Sniffer post, which is filled with nose-service giggles.
You can read my Life As The Designated Sniffer post below in its entirety, or, for you hard core readers, you can click on one of these magic links and read it in its original location.  Either way, I'll meet you at Life As The Designated Sniffer.  You bring the salsa.  I'll bring the laughs.
Life As The Designated Sniffer
Parenting is a funny thing.
Maybe you've noticed.
No matter how prepared you think you are, you are not prepared.
I never thought I was prepared, and I wasn't.  Not by a long shot.
It's definitely been a learn-as-I-go kind of process.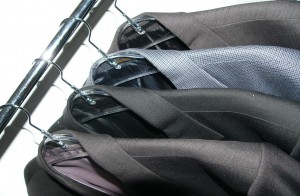 There are many facets of parenting I never imagined, much less prepared for.
Goo on the shoulder of every suit I own.
My favorite artwork drawn on a Post It by my 7 year old.
Never sleeping through the night.  Ever.  Ever.  Again.
But, there is one particular aspect of being a mom that I never even imagined I'd, if not embrace, at least have thrust upon me:
Living life as The Designated Sniffer.
I don't remember signing up to be the Designated Sniffer.   Clearly, I must have, because I am, but I don't remember initialing twice and signing on the dotted line.
Why do I have to smell things?  My degree is in applied math, not sniffology.  Why am I the designated sniffer?
Sure it started off simply enough after we were married.  I'd be called into service to determine the relative freshness of everything from milk to bread to t-shirts.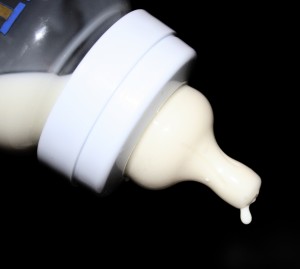 When our children started showing up, I naturally began to add to my Designated Sniffer duties without thinking, sniffing formula, food, and tiny hinies for any offensive signals.
My role as Designated Sniffer grew by leaps and bounds as my children grew.  Somehow each came to view me as the Nose That Knows, and brought every olfactory mystery and malady to my snoz for investigation and analysis.
I always assumed that my children would develop not only the skills but also the desire to do their own scent analysis as they learned to do other things for themselves.  As my children have grown, though, rather than decreasing, my role as the Designated Sniffer has continued to increase.
Son#3 just walked up to me, said, "smell my breath," and breathed out in my face before I could even answer.  Thankfully he had just thoroughly brushed his teeth with a new brand of toothpaste that he wanted me to smell.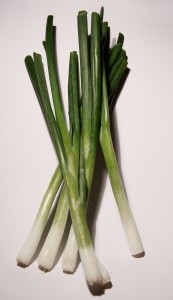 Last week one of my pack did the same thing in order to share with me the wealth of her onion breath left over from the salad she'd had at school for lunch.  It was a special, bonding moment.
Son#4 came up to me yesterday and said, "Smell me."  I said, "Uhhh. Why?"  He answered, "Just 'cause."
Just 'cause? I don't think so.
Why are people always asking me to smell them?
Upon returning home from running errands to multiple stores with her dad, The Professor, Daughter#3 came up to me and said, "I smell like all kinds of things.  Smell me."
Ummm.
No.
I'm sure she meant she smelled like a bunch of different lotion samples and the like, but I wasn't feeling brave enough to take any chances.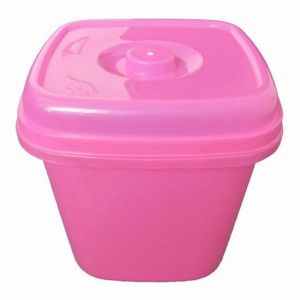 Son#2, a teenager, asked me to smell the gallon of milk before he poured it over his cereal every morning last week.  Like milk lasts long enough at our house to go bad!  It doesn't even last long enough to get warm if we just left it on the counter.
And, today, Son#1, who is technically an adult and legally allowed to serve as his own Designated Sniffer, opened a mystery tub from our refrigerator, then uttered those words I so often hear before some goo covered thing is shoved under my nose:
"Eeeeww. This smells terrible.  Smell it."
And, I did.
It's so nice to have a purpose in the grand scheme of life.
Laugh Out Loud!
-gina
Here's a few more of my many giggle filled parenting posts.  Click on over to them for more laughs.  As always, the extra click counts as cardio!
Did We Put The Kids In The Carry-On
Who is the designated sniffer in your neck of the woods?  Any mystery tubs lurking in your fridge?  Shoot me a comment.  I'm looking forward to hearing all about it.