Please? It's My Birthday!
I want you to do something for me.
I know that's a strange thing for me to say, since usually I make it a point to use this space to make you laugh.
But, I want you to do something for me.  Actually, 12 things, really.  But 1 is fine, too.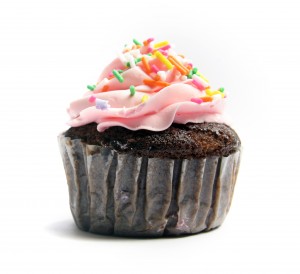 My birthday is December 12.
It is every year.
Usually, I hope everyone forgets it.
I love to celebrate other people's birthdays, but I prefer to simply smile at mine and move on.
But, not this year.
This year, as I'm sure you've already noticed, it will fall on 12-12-12.  I think that's kind of cool, so I have decided to do something different for my birthday this year.
This is a unique year, so I am going to do something unique.  I am going to ask all of the people in my life, and you are certainly an important part of my life, to give me a gift.   And, I want the same gift from everyone.
I want you to do a nice thing for 12 different people.
12 acts of kindness for 12 different people.  12 for 12.  12-12.
If you start today, you could do just one nice thing a day and still finish early.  Get your kids in on it, too.
It can be whatever you want.  Kindness can be expressed in uncountable ways.
Sweep neighbors' walks.  Give out socks or gloves or shoes or hats to homeless people.  Give Post It note pads to teachers.  Donate coats to your local battered women's shelter.  Bake cookies for your local firefighters.  Smile at the rude clerk.  Bite your tongue when you had every right to let it loose.  Visit patients at a nursing home.  Give out coffee or cookies to people at the bus stop.
Teach a kid who needs some attention how to throw a decent spiral or to build a bird house or to bake a cake.  Plant a tree for someone who lost all of theirs in a storm.  Forgive someone who's hurt you.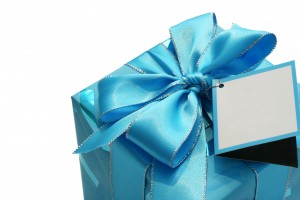 Call up someone you know needs to talk.  Invite that lonely person you know over to dinner.  Walk the dogs at the dog rescue near you.  Leave a bag of groceries on the step of someone you know is struggling.  Wash someone's car.
Stick quarters in parking meters that are about to run out.  Pass out McDonalds' ice cream cone gift certificates.   Say something encouraging to the first 12 people you bump into.  Call up someone who inspired you and tell them all of the nice things you'd say about them if they went to Heaven today.  End an argument you didn't start.  Bridge a chasm you didn't dig.  Put your bar b q out front and give out hot dogs to everyone who comes by.  Pass out packs of gum.  Write an encouraging note to your waitress.
There are a million different kind things to do.  Small or big – they all matter.  I know you'll come up with a bunch of great ideas.
It can be 12 different things or the same thing for 12 different people.   Whatever.
If you don't have time for 12, do whatever you can.  It could be one thing.  Anything.  Just do something.
Even if all you can fit into your life in the next 13 days is one act of kindness, please do it.
And, I hope you'll tell me what you do, too.  I'd love to have you post about it in a comment here to inspire others.  If it's something you want to keep just between the two of us you can shoot me an email here.
I can think of no better birthday present than to hear about the nice things you did. 
So, please.
12 acts of kindness in 12 days.
12 for 12.
For me.  For my birthday.
And, for you.  Because you'll be glad you did it.
Make someone's day.  Make my year.  Go for 12-12.
Thank you in advance for all that you do.
-gina
I'm looking forward to hearing about what you did.  Shoot me a comment.  I'm sure it will inspire others.
You are welcome to tell me about what you did in an email, too, if you would be more comfortable with that.  I will, of course, keep that confidential.