Playing Hide & Seek … With Your Gardening Tools
by Gina Valley
This is the time of year when so many of us are busy sprucing up our gardens.  It is invaluable to have the right tools.   I recently came upon a supposedly helpful list of twenty-seven essential items to assemble prior to beginning to revitalize one's garden for spring.  That's right – TWENTY-SEVEN!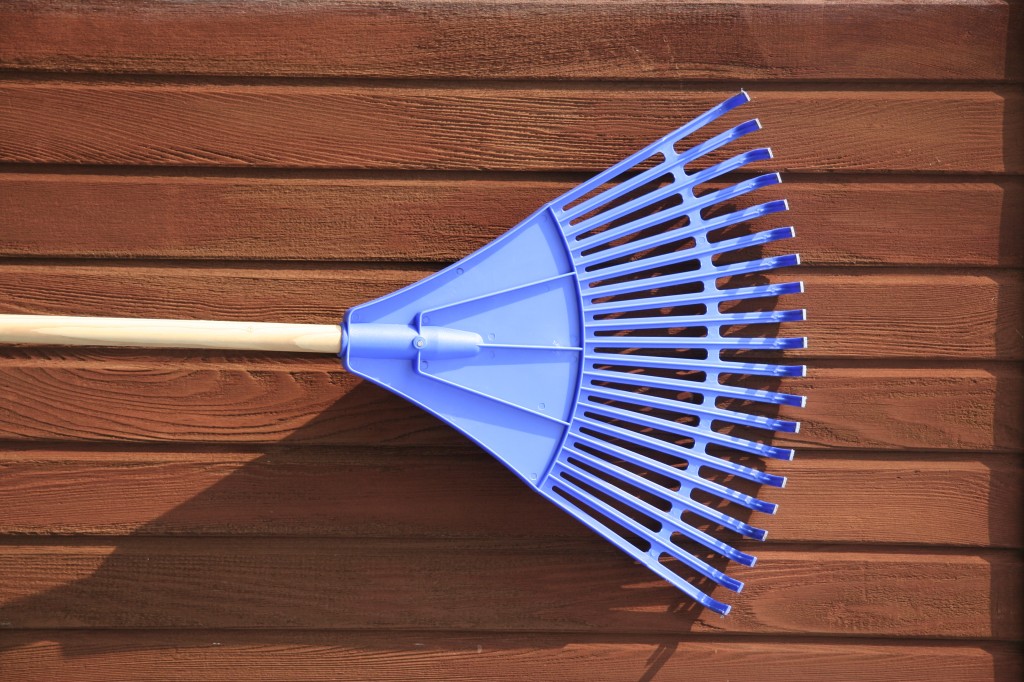 The thing is, though, this list was clearly assembled by someone who lives in, well, an imaginary land where people speak "Martha Stewart" and put things away where they belong.
I don't live there.  I don't even live near there.
I figured many of you live in a crazy realm similar to the one I do, so I decided to adapt the list for us inhabitants of the real world.
I've whittled (you would not believe how long it took me to spell "whittled" correctly) the list down to the 4 most essential items, not including the phone numbers for the closest emergency room and bandage supplier.
Spring Garden Essentials Checklist:
(Don't waste your time looking for any of these items where they belong.  You know they aren't there.  As an experienced spring garden tool gatherer, I have provided some suggestions as to the most likely places to find them.)
A round point shovel – could be used for breaking up ground or for heavy digging and lifting if you could find it.  Probably it's somewhere behind the garage where it was thrown two months ago after two of your sons got into an argument about who's turn it was to pick up the dog doo, and Son#2 popped Son#3 on the head with it.
Son#2 was likely in a hurry to hide the evidence of his assault after the split in the skin above Son#3's right eyebrow turned into something closely resembling a Venetian fountain. He likely tossed the shovel behind the garage because it was the nearest large, opaque object.  Fortunately, Son#3 had the good, although dripping, sense to rush to find you in the house, despite Son#2's assurances that he would return shortly with duct tape to "fix him right up."
A hand pruner – is great for snipping off small, dead branches, and is not actually intended to prune hands, despite the fact that it does seem to take pieces off someone's finger every year.  It looks kinda like hefty scissors.  It is usually found near where a child was constructing a diorama of The Wind in the Willows at midnight the night before it was due.  After all,  she only had two months to work on it and couldn't possibly be expected to finish the shoebox sized project, much less mention that she needed to do so, in that short time frame.
As last minute school projects cause the immediate disappearance of all scissors, she naturally had to use the hand pruners to cut out the construction paper river, wire tree stems, and cardboard willows.  The duct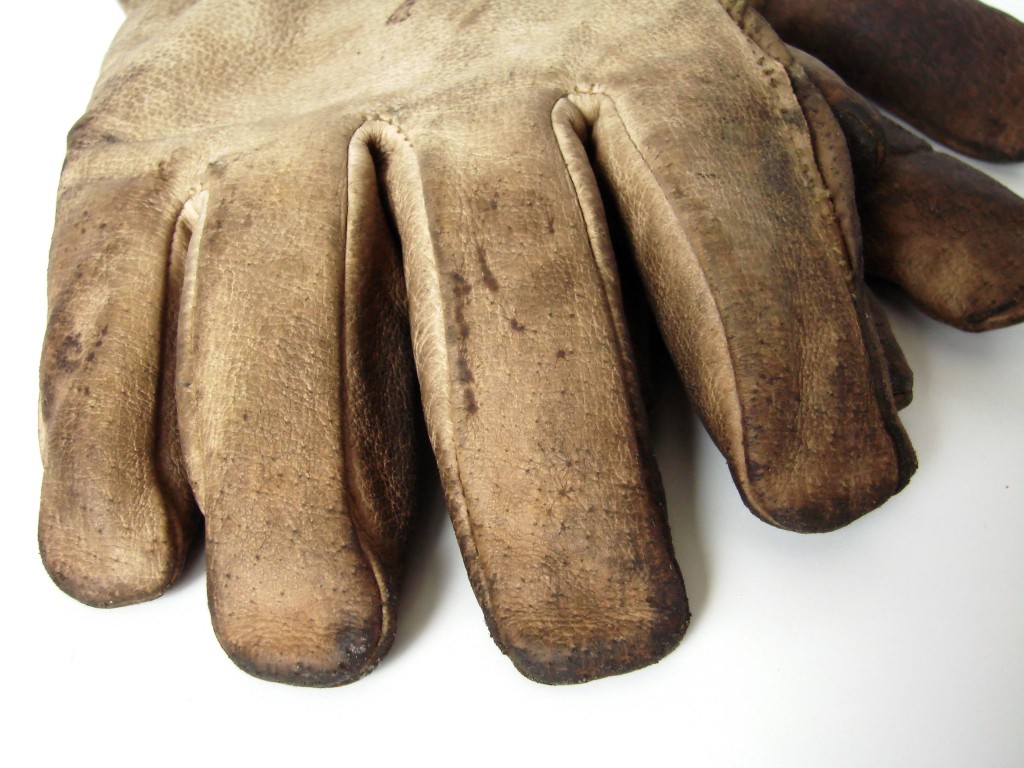 tape is probably nearby as well, explaining why Son#2 was unable to find it to use to stem the tide from Son#3's eyebrow, because glue sticks also spontaneously combust whenever a child is working on a school project after the stores close.
A leaf rake – is useful for raking up, you guessed it, leaves from the lawn or under shrubbery.  It has a wide "rakey" part at the end that, unfortunately, unscrews from the long handle.  The rakey part makes a great turkey tail or giant Mohawk and is usually found in the tree fort in the back yard or upstairs in the costume box.
The long handle is, unfortunately, quite a bit more difficult to locate.  Most years, The Professor just crawls around on our lawn muttering about how he knew he "…should have glued the bloody handle on!" as he rakes up the leaves with only the rakey part of the rake, after having searched the garage and yard fruitlessly for the handle.
The handle is a rare find, but can sometimes be located holding up the center of the blanket and chair fort in the living room or attached to the paint roller that was abandoned in the shower of the guest bathroom.  You might also want to check that space between the refrigerator and the wall, because it is sometimes used to retrieve AWOL Lego bricks from under the refrigerator.
A pair of gardening gloves – are very important to protect your hands while working in the yard.  They also work well as riding gloves while riding imaginary broncos made of picnic benches, as substitute hot pads when removing flaming roasted potatoes from the oven, and to get a grip on the radiator cap when the car is steaming mad.  Search accordingly.  Be sure that you locate at least three gloves, because if you only find two, they will be for the same hand.
After you've found these four basic items most of the day will probably be shot, so you won't have any time, much less patience, left to work in your garden.  Be sure to hide them where your family can't find them.  That way there's a chance you'll be able to use them next weekend.  Then, send yourself an email telling you where you put them, because if you're anything like me, you'll hide them where no one, not even you, can find them.
Happy Hunting…I mean…Gardening!
Laugh out loud!
– gina
What's the most unusual place you've found a gardening essential?  Who puts stuff where it goes at in your neck of the woods?  Shoot me a comment.  I'd love to hear all about it!