My Bodyguard's Assault Cannon Is Bigger Than Yours
This is Hunter.  He (well at least I think he's a "he") is from HALO and is my body guard this week. At 2 ½ inches tall, he's the largest plastic body guard I've had.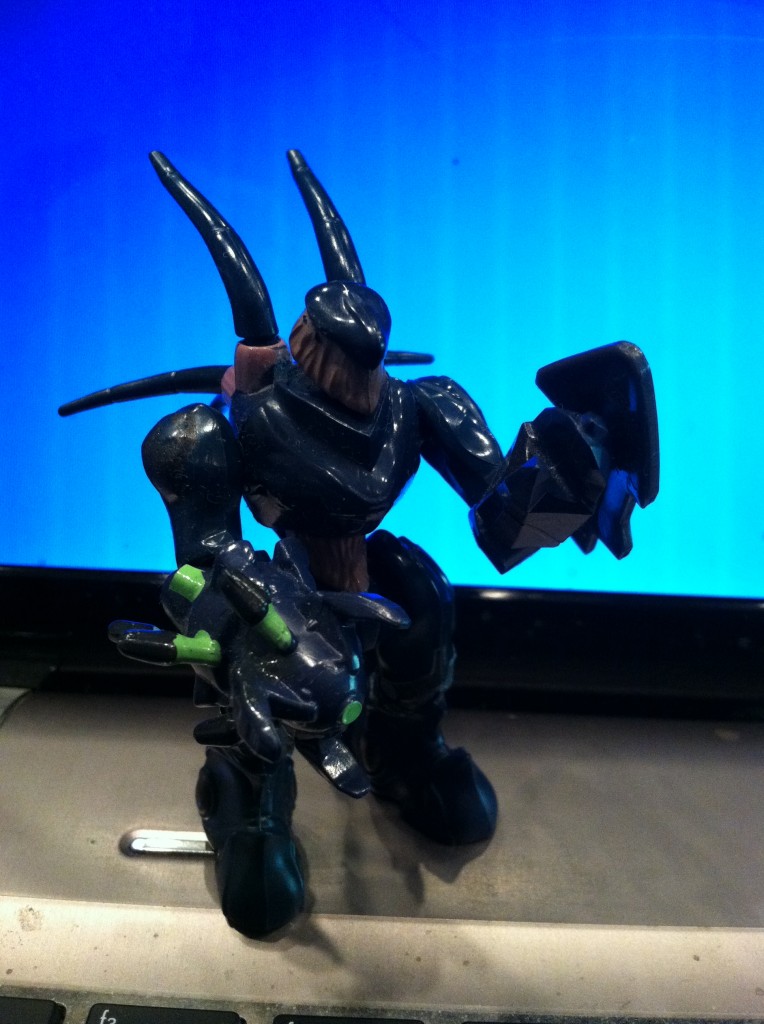 A couple years ago on a Wednesday evening, Sons #3 & #4 came to understand that after they went to bed at night I would stay up to work.