Our Dog's Watch Is Broken
I don't think our dog can tell time.
I thought he could.
Which was encouraging, as he is somewhat lacking in some other natural dog-ish areas.
He has trouble wagging his tail.  He makes an asymmetrical, helicopter-esque movement with it instead.  Not so much with the wagging.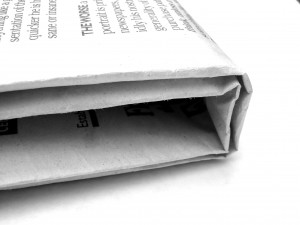 He won't bring in the newspaper.  He won't even touch the newspaper, but he will carry a 2 liter bottle of soda around the house, shaking and jiggling it until some unsuspecting person takes it and makes the mistake of opening it.
He still has trouble finding the back door of our house when he wants to go outside, although he rarely has trouble finding it to come back in.
One of our dogs, who's now in dog Heaven, used to plant herself right by the front door the minute the kids were dismissed from school each day, even though they didn't come home for quite some time after that.  At promptly 3:04 PM every weekday she was there.  She always got it right.
Except on minimum days.
She could tell time, but apparently she couldn't read the calendar to know when the teachers had meetings or conferences, and sent the kids home early.   I'm not judging.  I still have trouble with remembering to pick up my pack on a regularly scheduled school day.  All bets are off on shortened days & school holidays.
This dog doesn't know when our kids come home.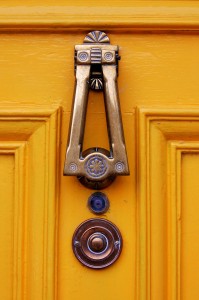 This dog seems genuinely surprised every time anyone comes through the front door.  It's as if he's amazed that it opens and people can walk through.  Sometimes, he seems to be meeting new people every day.
But, for the past 3 weeks the dog has been, at exactly 4:10 AM, running around our house, barking and whining, like a mad man.  It's horribly inconvenient, as he wakes everyone in our house up.
Sometimes I'm working by 4:10 AM, so I've been on hand to investigate promptly.  I've checked the house.  I've checked the yard.  I've checked the house again. Especially the closets.  I've seen horror movies.  I know what to do.
But, I haven't seen or heard anything immediately prior to nor during nor after our four legged friend's 4:10 AM freak out.
Until today.
This morning at 4:10 AM, as I was sitting on the sofa in our family room busily waxing poetic on my laptop about toilets as water features, our dog began his 4:10AM fright fest.
As the dog was running throughout our house, barking madly, The Professor suddenly appeared next to me, wide-eyed and hair on end.  His pajamas were buttoned wrong, and his robe was on inside out.  He looked like the love child of Don King and Albert Einstein.   He did not look happy about receiving yet another unrequested wake up call.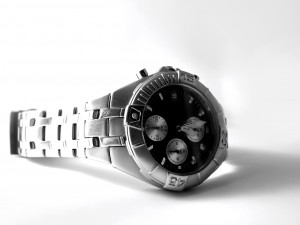 I, always one to put a positive spin on things, told The Professor that at least it means the dog can tell time.
This did not impress The Professor, who growled at me and growled at the dog and growled at the small, shaggy creature climbing out of the dog's giant food bowl on out by the patio table.
He had to yell to be heard over the barking and whining of the dog, as it again raced past us on yet another lap around the downstairs.
"No, it's the bloody possum that can tell time."
Oh.
Well, that makes more sense.
Laugh Out Loud!
-gina
Any bizarre, early morning behavior in your neck of the woods?  Shoot me a comment.  I'm looking forward to hearing all about it.