Oooo! Look At The Pretty Lights!
by Gina Valley
I'm trying to follow my doctor's orders to take the weekend off, and to rest and relax.
Gotta tell you – it's totally stressing me out!
Nonetheless, I am, in an effort to follow his directives, making today a Throwback Day (I must admit I am very close to making it a Throwstuff Day, too.  I'm not good with the whole sit around thing).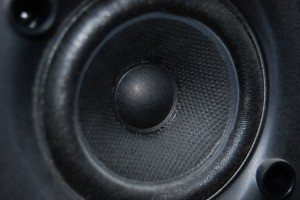 I figured my Do These Lights Sound Pretty?  post was especially appropriate today because it has to do with a gift I bought for The Professor, and The Professor and I are bugging each other big time today.  I hope it will keep you in giggles.
You can read my Do These Lights Sound Pretty? post below in its entirety, or, for you hardcore readers, you can click on one of these magic links and read my Do These Lights Sound Pretty?  post in its original location.
Either way, I'll meet you at Do These Lights Sound Pretty?.  You bring the chocolate (bring a lot, it's been that kind of day!), and I'll bring the giggles.
Do These Lights Sound Pretty?                                         
"The lights on this one change color.  Let's get it," Daughter#2 said.
We were standing in the giant electronics store in front of giant bank of car stereo receivers.
Each and every receiver looked exactly the same and totally different at the same time.  They were each flashing bright lights.  Some were red.  Some were blue.  Some changed colors periodically.  I wondered how many seizures this display had triggered.
Originally, Daughter#3 had wanted me to buy one of the receivers with red lights, because we were buying and having it installed in The Professor's red car as a surprise, while he and most of her brothers were out of town.
Color coordination is important to Daughter#2.  I have to admit that the color of the lights on the thing was not even on my list of what was important about the unit for his car.  Would it work with his iPhone? Did it support Bluetooth? How powerful was it?  And, most importantly, could they install it before he got home, so he wouldn't try to install it himself?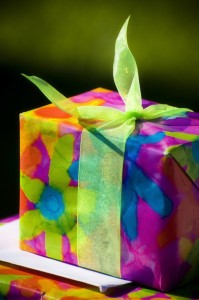 You see, it may seem to the unmarried that the new sound system is the gift.  The unmarried might look at his decrepit car audio unit, with its stems where buttons used to be and its long darkened LCD screen, or listen to the pops and wheezes from the speakers, and think that buying him a new audio system would be a great gift.
And, it would be.
But, the married know that the true gift is having it installed while he isn't home.
The freedom from having to choose between spending time doing it himself or spending money we could have spent on something else to have someone else install it is the real gift.
In fact, having to deal with the installation decision and the details and potential guilt-feelings it involves is probably why he hasn't slapped his AmEx on the counter and bought himself a new unit, even though this one has barely functioned for years.
So, while Daughters #1 & #3 were on the GPS aisle typing made up city names into the GPS display units to see if the units could find the fictitious places, Daughter#2 and I stood before the wall of electronic car audio options, hoping that the best answer would present itself.
It did not.
But, Mr. YELLS-WHEN-HE-TALKS did.
Mr. YELLS-WHEN-HE-TALKS seemed like a nice salesperson.  He asked if we would like some assistance.  No, he yelled if we would like some assistance.  Not spoke.  Not emphasized.  Not talked loudly.  Mr. YELLS-WHEN-HE-TALKS actually full out yelled every syllable he uttered to us.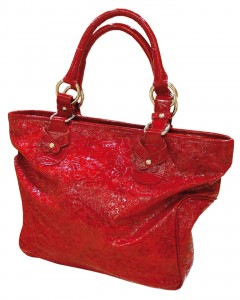 "HOW ARE YOU TODAY?!!!" he bellowed, startling the lady looking at the speaker display next to me, causing her to drop her purse.
"IS ANYONE HELPING YOU?!!!"
"WOULD YOU LIKE SOME ASSISTANCE?!!!"
Or, my favorite (in answer to my query for guidance about the differences between the multitude of units on display) "THEY'RE ALL PRETTY MUCH THE SAME!!!  IT JUST DEPENDS WHAT YOU WANT IT TO DO!!!"
That narrowed it right down for me.
Just as I was thinking, "What the heck, maybe we should just get the red one," Mr. Knows-It-All appeared.
Mr. Knows-It-All helped me to quickly "eliminate units that don't meet your (my) needs."  He also pointed out a second giant wall full of receivers to choose from that I hadn't even noticed before.  Good thing he was helping me to eliminate some from consideration.
Does the car have the original audio equipment (do Cheerios crammed in the speakers count as "original equipment"?)?
Will he be using his iPhone with it (does he have to remember to bring the phone in the car for that to work?)?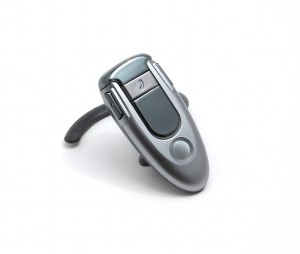 Would he want to use a Bluetooth with that (does that mean one less wire to lose?)?  
Will we be using Sirius or XM radio (Do we seem like serious, X-rated people?)?
What kind of music does he listen to (is "makes my head hurt" a kind of music?)?
We narrowed it down to 6 then 4 then 2 then 1 unit.  It was not one with color-changing lights.  Daughter#2 was disappointed.
Then, Mr. Knows-It-All asked the year of the car, so he could determine the speaker size.  When I told him the year, we both suddenly became aware of the fact that The Professor's car is older than Mr. Knows-It-All.  "Are you sure," Mr. Knows-It-All asked, "that it still has the original audio equipment?"
After Mr. Knows-It-All rang everything up and gave me my receipt, Mr. Guy-Who-Actually-Works-With-The-Stuff appeared.  He was older than Mr. Knows-It-All and would be installing the system.
Mr. Guy-Who-Actually-Works-With-The-Stuff politely suggested that I buy a different brand of receiver because it works much better and costs the same.  He also pointed out that if I bought speakers in the same brand as the receiver, I would receive a $100 discount, and that that brand's speakers have better sound quality and longevity.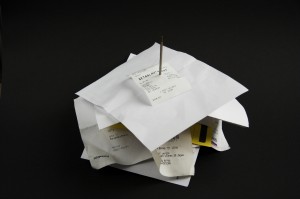 I said to Mr. Guy-Who-Actually-Works-With-The-Stuff, "How about you pick out what you would get for your car in this basic price range, and cancel the order for this stuff."
Mr. Guy-Who-Actually-Works-With-This-Stuff amazed Mr. Knows-It-All by cancelling my first transaction and crediting my credit card, all without the help of a manager.  Mr. Guy-Who-Actually-Works-With-This-Stuff then disappeared for a few minutes and reappeared laden with boxes containing the elements of what was to become The Professor's car's new audio system.
Overall, I spent $150 less and got a better system. He showed me each item and explained why he selected it.  I thought his explanation about why he picked the receiver was especially interesting.  He pointed out several features making it more user friendly than most.  He demonstrated how to use it to get the best sound quality.
Then, he said, "This one also has another feature that a lot of people like."
I was kind of hoping it was Cheerio-repellant or had child-noise-dampening.
Mr. Guy-Who-Actually-Works-With-This-Stuff pushed a couple buttons on the receiver to demonstrate the feature.
"The lights on this one change color."
Laugh Out Loud!
-gina
Have you made a very complicated, simple purchase?  Does your receiver change color?  What's your favorite kind of music?  Shoot me a comment.  I'm looking forward to hearing all about it.