Oh The People You'll Meet!
We were in a crowd of nearly 10,000 at an open audition this week that I'd promised I'd take my daughter  to, all day, jammed together like cattle (hence the name "Cattle call").  We met lots of people.  Most of them were friendly folks filled with good humor and common sense.
Most of them.
Some, well, not so much.
We met a lot of people.  Many from the first category.  Some from the second.  You be the judge of who is from which.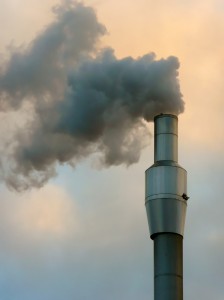 Ms. Chimney:   In front of us was Ms. Chimney.  She was a joy.  There's nothing quite as uplifting and refreshing as sucking in the chunky scent of stale cigarettes carefully blended with insidious B.O.   I was wishing I had a big bottle of Febreze.  Or two.  Or a barrel.  Foul doesn't even begin to describe it.  The fact that she cut in line to get in front of us was just the icing on the repulsive cake.
After about 20 minutes of deeply enjoying her presence, she disappeared.  We were filled with hope.  And oxygen.  Our lungs stopped burning.  Our chest stopped hurting.  Our eyes stopped tearing.
But, our both our hope and our respite was short lived.
She came back.
Stronger.
Apparently, the stroll she'd taken was cardio-based enough in nature to rekindle her natural…Essence de Eeeww.  She was Frito Foul Extreme when she returned.  And, lest we suffer the pang of withdrawal, she had restocked on cigarette smoke.
She continued to take her pungent potency renewal breaks every 15 – 20 minutes all day long.  She was stinky, but she was consistent.
Can't Find My Group Guy :  Periodically we would be treated to a monologue by Can't Find My Group Guy.  There was actually several Can't Find My Group Guys of various shapes, sizes and age.  But, they all had the same 2 things in common.  They were trying to use their cell phone to locate their group, and they were not experiencing success.
Here's some of what they said.  The other side of the conversations is not hard to imagine.
Where you at?
I'm right here.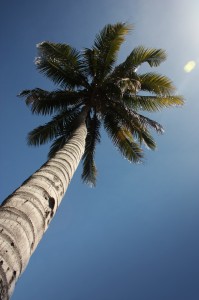 I'm by the trees  (there were 1000's of trees fairly evenly dispersed throughout the area).
I'm by the palm trees (evenly spaced up and down the street for as far as you can see in both directions).
I don't see you.
Did you change clothes?
I'm next to the red tape (a mile of red tape is marking the edges of the walkway down the side walk through the center of the crowd).
I'm in the middle.
I'm by the doors (there were doors in at least 8 different locations around the stadium we were surrounding).
Did y'all move, Baby? (this should be read with a slight whine throughout, and a crack in the voice near the end).
I'm not sure if any of the Can't Find My Group Guys ever found their groups, but at least they all had cell phones to call 911, if necessary.
Mr. Freebie:  In general, Mr. Freebie was hard to see clearly.  Most of the  time he was just a blur as he came flying by, stepping on the heads of children and throwing the elderly out of his trajectory on his quest to nab one of the freebies tossed into the crowd.
It's absolutely amazing what he'd do for a free beanie or t-shirt.  If it's both, take cover.  He's willing to kill for that free stuff.  He'd knock you down and stab you in the eye for a free pencil without the slightest hint of remorse.  You've probably seen him at Lakers' or Yankees' games.
Ms. Clueless:  Ms. Clueless was obsessed with her makeup and her lip gloss.  She wasn't even there to tryout.  She was just hanging out with her friend who was there to audition.  Every five minutes or so she'd ask her friend if her eyeliner was ok.  Her friend always said that it was.
Ms. Clueless would then pull out her hand mirror from her enormous filthy, yellow, quilted fabric bag, and check her face herself.  Clearly, she was never satisfied with what she saw, as she invariably pulled out an eyeliner and re-lined her eyes.
She would then throw the eyeliner angrily back into her bag (it must have said something nasty to her while she was applying it), and then proceed to root about in her bag again.  After a few minutes she would pull out an ancient tube of lip gloss and ever-so-carefully apply it to her lips, which, by the way, were perfectly shaped.
The thing is, I'm certain that no one else noticed her perfectly shaped lips.  I'm quite sure no one was focused on the quantity or placement of her eyeliner.  I know no one noticed whether she was wearing lip gloss.
This would probably be true no matter what, as most people were pretty focused on being ready for their audition.  But, it was especially true in Ms. Clueless's case because she had, and I'm not even exaggerating, at least, AT LEAST, 20 different piercings on her face.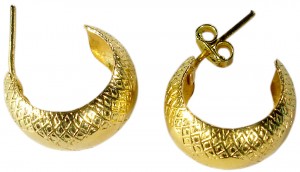 Maybe more.
Now I'm not bagging on piercings.  If you want to punch a hole in your face it's certainly your right to do so.   I'm not going to judge you for it.
I'm just sayin' that perhaps, PERHAPS, if you have chosen to ignore the whole "less is more" principle and have gone with the "more is more" attitude, and decide to punch 20 or 30 holes in various locations all over your face, be aware that you don't need to worry about slightly less obvious accentuating choices.  Ms. Clueless needs to clue-in.  Trust me, no one is going to notice her eyeliner.  Ever.
Mr. Megaphone:   Mr. Megaphone works for the production company.  He is, apparently, unable to speak without the aid of a megaphone.   He uses it to address the crowd, the crew, and even his assistant, who is always standing right next to him.  He's great fun, and I'd kind of like to go over to his house for dinner just to hear him say grace with that megaphone.
Guitar Guy:   Now personally, I liked Guitar Guy.  He was fun to listen to.  But, he was breaking the clearly stated, oft repeated "no musical instruments" clause of the "What Not To Bring" part of the audition terms.   I suppose at first look that seems like a silly rule, but when one considers the space limitations and the movement that is required, it becomes clear that the "no musical instruments" is a good restriction to have.
This was clearly not clear to Guitar Guy, however.   In fact, when Mr. Megaphone bellowed through his megaphone to Guitar Guy, "Hey! Lose that!  No musical instruments!" and Guitar Guy answered, "It's not an instrument.  It's a guitar," it became apparent that many things are not clear to Guitar Guy.
There was also the girl who kept putting hair spray on her eyebrows, the man wearing 5 inch stiletto leopard heels, a plethora of women (and men) who thought "open call" meant "bra optional" who opted against although they should have opted for the bra.
Always fun to meet new people.
I wish I'd asked that guy where he bought his heels.  Oh well.  He'll probably be at the next audition anyway.
Laugh Out Loud!
-gina
Met any fun people in a crowd?  Have you been a fun person in the crowd?  Shoot me a comment.  I'm  looking forward to hearing all about it.
As always, thanks for reading and laughing with me.